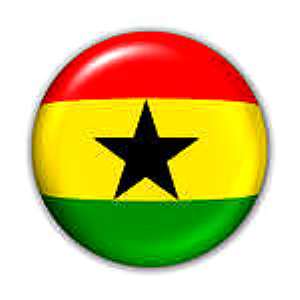 Ghana attracted 446,000 tourists last year, the Ministry of Tourism and Diaspora Relations stated in Accra yesterday as it launched a new media campaign to market Ghana through the Cable News Network (CNN) for three months.

The campaign seeks to entice CNN's global viewers to experience at first hand the richness and diversity of Ghanaian culture, tradition, chieftaincy, and natural edifices such as forts and castles, game and wildlife, parks and gardens, rivers and waterfalls.
The 60 seconds promotion would be telecast to CNN viewers in Africa, Europe and the Middle East during prime time through CNN's Sight and Sound programme.
Mrs Bridgette Katsriku, Chief Director, who launched the campaign on behalf of the sector Minister said the Ministry had developed a strategic plan to ensure the country did not become a dumping ground for misfit tourists.
She said the government's tourism directive to attract over one million tourists into the country by 2007 had been strategically planned to ensure that tourists became assets and not a liability to the nation.
She called for closer collaboration between the public and private sector for the development of the tourism industry and commended Areeba, Global Media Alliance and the Ghana Tourist Board for developing the concept to market the country through the CNN.
Mr Ahmed Farroukh, Director of Areeba said the company had contributed 200,000 dollars for the promotion to expose Ghana's beauty to the world. He noted that tourism had a replicating effect on other sectors' development and called on other companies to promote Ghana.
He said Ghana should not just pride itself as being the Gateway to the West African sub-region but must be a final destination, adding "Ghana is beyond a transit point in the sub-region but a home away from home to tourists with our unique hospitality".
He said Ghana, as a tourists' destination must develop local and international menu alongside adequate accommodation and good service, which called for human resource development and the maintenance of trained professionals in the industry.