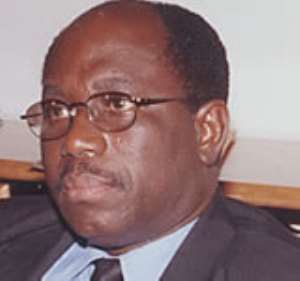 The government has paid 45 billion ceids as compensation to people whose property were affected by the construction works on the Kwame Nkrumah Circle-Nsawam road project.
Transportation Minister, Richard Anane disclosed this to the media during a tour to inspect progress on the Kwame Nkrumah Circle-Nsawam and Manfe-Pantang road projects.
He said the rationale behind the prompt payment of the compensation, which was effected between 2003 and 2005, was to ensure that work is not delayed by any hindrance.
The project, which commenced in January 2003, is now about 70 per cent complete and according to the Minister, it will be completed in December this year.
Dr Anane, however, expressed concern about the takeover of the pavements by hawkers making movement difficult for pedestrians.
He, therefore, asked them to vacate the pavements to ensure sanity.
Briefing the press, Alan Knight, Senior Resident Engineer of BECOM, consultants for the project, said, the highly congested two-lane single carriageway is being widened to accommodate a three lane dual carriageway.
The original scope of work has been increased to include the construction of an interchange at Achimota to ease traffic.
Mr. Knight said a number of service roads have also been added to the project to facilitate access for some communities adjacent to the Industrial Area, Alajo, Abofu and Achimota market roads.
Mr. Kwabena Bempon, deputy Resident Engineer of BECOM, said the contracts for traffic signals and road signs have been awarded to two local companies and work is expected to commence early next week.
He said 87 per cent of Ghana Telecom overhead and underground cables have been relocated.