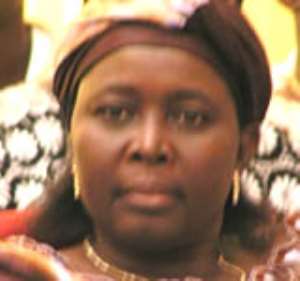 The District Chief Executive for Gushegu, Mahama Abukari, has expressed concern about the rate at which girls in the district are dropping out of school for marriage.
He noted that parents were giving out their daughters into marriage instead of encouraging them to go to school.
Even though he did not provide figures to back the assertion, Mr. Abukari said he had asked the District Directorate of Education to investigate and determine how wide spread the problem is.
The DCE said this during a presentation of bicycles by UNICEF to 110 school girls to encourage them to attend school regularly.
Northern Ghana has relatively low enrolment figure compared to other parts of the country.
Mr. Abukari warned that if the practice was not checked it could affect the fortunes of the area as potentially brilliant girls might not get the opportunity to go to school and equip themselves to contribute to the area's development.
Mr. Abukari urged parents to respect the rights of girls and ensure that they remain in school.
He said the drop out rate resulting from early marriage and teenage pregnancies undermines the free compulsory and the objectives of Millennium Development Goals.
He said the efforts by the assembly and development partners to reduce poverty among women will come to nothing if young girls are not allowed to get formal education.