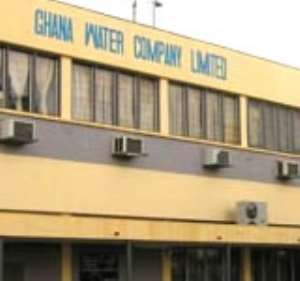 A sachet water producer has revealed that some workers of the Ghana Water Company Limited connive with sachet water producers to carry out illegal connections of pipe borne water leading to huge losses in the company.
He explained that under the illegal arrangement, the amount of water that is recorded as having been used by the producer is reduced therefore the bill is lower. In return, those GWCL workers are paid an agreed sum each month.
The producer who spoke on condition of anonymity when he spoke to the Times said that the workers sometimes approach the producers and convince them about their ability to help them cut their bills in order to maximize the profit.
He was reacting to accusation of illegal connection leveled against the GWCL management against some sachet water producers.
"People in the worst affected areas like Madina and Adenta use sachet water for bathing because of the unavailability of water in the area for some years now, he added.
The producer called for the adoption of a mechanism to check the workers of GWCL and their accomplices from defrauding the state of the revenue needed to expand the water sector.
He defended the high price of sachet water even though the producers get pipe borne water cheaply, saying that they add value to their products by way of treatment, packaging and transportation.
He said that majority of the producers treat the water thoroughly before marketing, it saying, "currently it is hard to find particles in most of the sachet water produced".
He supported private sector participation in the water sector participation in the water sector because he said it would ensure adequate and equitable distribution throughout the country.
Officials of the GWCL stated last Monday that a number of sachet water producers were defrauding the public by selling pipe borne water as purified water which they had tapped the illegally from GWCL pipe line and warned that the company would institute action against such persons.