'Lights-out' Adjourns Tsikata's Trial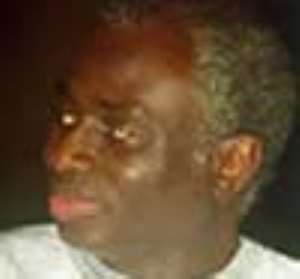 A Fast Track High Court (FTC) in Accra on Wednesday adjourned to May 24, the case in which Tsatsu Tsikata, former Chief Executive of Ghana National Petroleum Corporation (GNPC) is standing trial, for causing financial loss to the State, due to electrical power fluctuation.
Some parts of the metropolis, including the area where the Supreme Court Building, housing the FTC is sited, experienced power fluctuation. Tsikata is charged with three counts of causing financial loss of about 2.3 billion cedis to the State, through a loan he guaranteed for Valley Farms, on behalf of the GNPC. The accused is also charged with another count of misapplying public property.
Mrs Henrietta Abban, an Appeal Court Judge with additional responsibility as a High Court Judge had admitted the accused to a self-recognisance bail, after he had denied any wrongdoing. Both the Prosecution and Defence were expected to file their addresses to close their cases.
The Criminal Division of the Court of Appeal on April 26, this year, ruled that Tsikata should go back to the lower court to continue with proceedings. Prof. E.V.O. Dankwa, Counsel for Tsikata filed a motion at the Court of Appeal to stay proceedings at the
Fast Track Court
, according to him, because the FTC was compelling his client to close his case prematurely. Prof. Dankwa also wanted the lower court to reverse its decision when it stated that the International Finance Corporation (IFC), its employees and assets were immune from judicial processes, unless their immunity had been expressly waived.
In that motion, Tsikata's appeal was dismissed.