Chinese Riding On COVID-19 To Push Us Out Of Business—Advertiser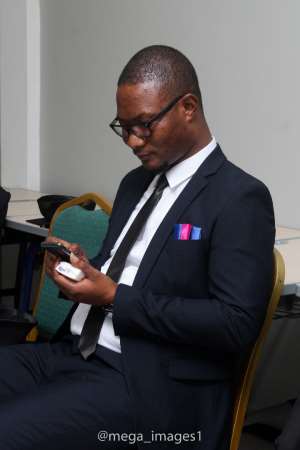 A set of violent demonstrations may soon erupt across Ghana as Chinese businesses ride on the challenges posed by COVID-19 to push Ghanaian businesses out of business.
Many businesses Bernard Buachi spoke to revealed that business is going down in the wake of the COVID-19 outbreak. Many say they have paid for goods from China which have delayed unduly because companies there are on break due to the outbreak.
CEO of CD Multimedia; Emmanuel Appiah explains that as a multimedia printing and advertising company, they rely a lot on products from China. He also complains that they are having a hard time getting raw materials in for their business.
Mr. Appiah, however, revealed that many Chinese are riding on the challenges to go into retail business and businesses reserved for Ghanaians.
"The only way we are able to obtain some of these raw materials is to buy from some Chinese here in Ghana. These Chinese have taken advantage of the disease to raise their prices as much as 100%, making our services more costly. At the same time, they are also encroaching into the printing space and printing at cheaper prices; a situation that is pushing us out of business gradually" Mr. Appiah explained.
Although the Advertising Association of Ghana has not spoken out yet, a group is gradually mobilizing to embark on a series of demonstrations to stop the Chinese from pushing them out of business.