UG-SRC Impeachment Proceeding Intensify As NPP National Youth Organizer Allegedly Attempts To Bribe Petitioners, Judicial Board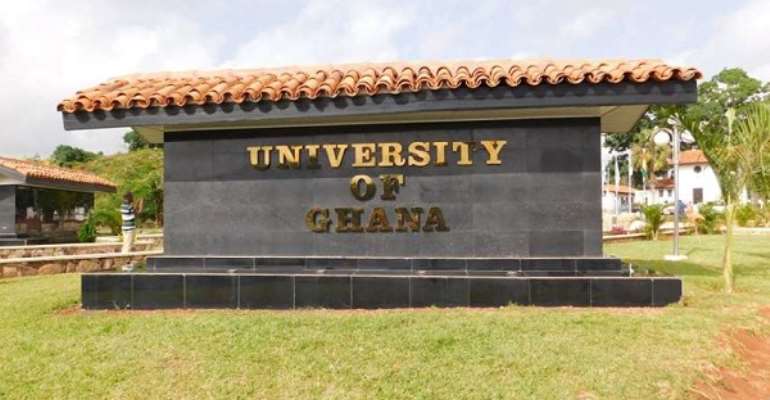 In the premature stages of the semester, incontrovertible acts of misappropriation and malfeasance were discovered in the dealings of UG-TESCON backed SRC President Mr. Isaac Agyemang. In the flanges of his misconduct, it is said that Mr. Isaac Agyemang defiled and trashed GA standard procedures to have withdrawn a whopping GHC66,000 from the SRC coffers.
In an expenditure presented before the GA at a sitting of which frivolous and non-existing items were listed, the student's legislative arm found the notorious SRC President culpable and have evoked an impeachment process against him to serve as deterrent.
Prior to his awful misconduct, it has always been alleged that, at the expense of the students, he fosters the bidding and desired will of Tescon and Member of Parliament of the constituency, Hon. Lydia Alhassan and is a close friend to Nana B.
It is therefore not surprising that we have been reliably informed with tenable evidence to the effect that, NPP's National Youth Organizer, Nana B as he is cordially regarded, has attempted to, through his personal assistant one Mr. Asafo Adjei and Pius(former Sarbah hall JCR PREZ) bribe and threaten the lead petitioners to withdraw their petition.
According to sources, not only has Nana B made bribery attempts, he has also issued stern warnings and threats to the petitioners and even some members of the Judicial Board of the SRC. As a result, John Acquah, a lead petitioner has been almost compromised and compelled to withdraw his petition. Again, Nana B has threatened to ensure that the Chief Justice is removed by Isaac Agyeman if she fails to throw out the case.
Nana B's unsavory and disgraceful conduct as a leading member of the NPP within the mandates of the law is punishable. We the concerned students association of UG are sending a strong word of caution to Nana B who happens to be a lawyer and his cohorts to allow the UG Judicial system work autonomously as they are not students of the University.
We commend the Judicial board members who have been approached for refusing to take the bribes offered them and admonish them not to entertain any form of meeting that relates to the impeachment and not to allow the severity of the political polarization get under their skin. They must stand firm to abjure any form of coercion from any quarter. Their work must be done with top sense of transparency and credibility. We trust the Judicial system in the discharge of its mandate to be diligent and trustworthy.
Signed.
CONCERNED STUDENTS ASSOCIATION - UG