Sunyani East NPP Delegates Endorse Lawyer Tuah-Yeboah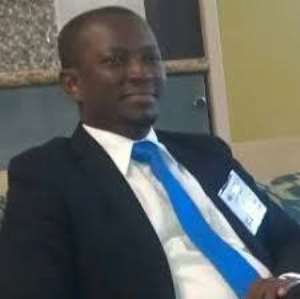 NPP delegates in the Sunyani East constituency have showered praises on Lawyer Alfred Tuah-Yeboah, an aspiring Parliamentary Candidate for the area, for demonstrating a high sense of maturity in his campaign on the ticket of the party.
They are particularly happy that Lawyer Alfred Tuah-Yeboah's campaign is devoid of insults, personal attacks and comments that could divide the rank and file of the party.
The aspirant has been preaching peace and unity ahead of the parliamentary primaries and beyond.
They have therefore assured the aspirant of their support and endorsement during the party's primaries slated for April 25.
These came to light during separate interactions with NPP Electoral Area Co-ordinators, Polling Station Executives and other party functionaries within the Sunyani East constituency.
Lawyer Alfred Tuah-Yeboah's campaign tour has already taken him to Yawhima, Kotokrom, New Dormaa, Abesim, Ohene-Djan, Adomako, Baakoniaba, Atuahene and Atronie, among other places.
The delegates told the aspirant that they were touched by his commitment to party unity and his desire to build on what the incumbent PM has done so far.
According to them, the party could effectively consolidate its electoral gains in the constituency by increasing its vote-margin only when there is peace and harmony among party members.
"Lawyer has made it known to us that the contest is not a "do or die affair" and that he is for peace and the advancement of the party structures – from the Polling Station level to the Electoral Area as well as the Constituency level. If this is the way he's going to continue with his campaign, then it's very encouraging, and it's going to help him a lot", one delegate said.
Another delegate added, "I'll urge you (Lawyer Tuah-Yeboah) to continue preaching peace and unity because that is very important and it's what we're looking for."
For his part, Lawyer Tuah-Yeboah thanked the delegates for their overwhelming reception accorded him and his entourage as well as their endorsement for his candidature.
He repeated his plans to effectively resource the party's grassroots and also set-up a Revolving Fund for each Electoral Area to provide some financial support to members, especially those who need some capital injection into their businesses as well as start-up capital.
Lawyer Tuah-Yeboah stated that the time has come for Constituency Office to be better resourced with motor-bikes and vehicles for effective party work while the Electoral Areas must also have offices and other resources for grassroot mobilization activities.
Born in September 1975, Lawyer Alfred Tuah-Yeboah is currently the President of the Brong Ahafo Regional Bar Association.
He holds MSc in Defence and International Politics from the Ghana Armed Forces Command and Staff College, Accra.
He completed his professional law course at the Ghana School of Law in 2002 after obtaining a degree in Accounting and Law from the University of Ghana, Legon in 2000.
He also had his Diploma in Business Management in 2000 from ICS, Glasgow, Scotland.
The young and affable lawyer has been a card-bearing member of the NPP since 1996 and has over the years held various positions in the party; including Deputy Regional Secretary of the party from 2010 to 2014 and currently member of NPP's Legal Committee in the Bono region.
Richard Kofi Boahen
Brong Ahafo Regional ContributorPage: RichardBoahen