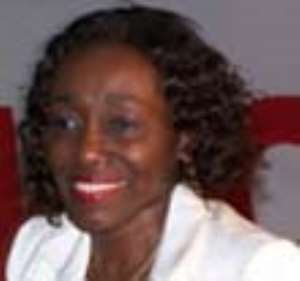 The wife of former Ghanaian president Jerry Rawlings was slightly injured in a traffic accident in Johannesburg on Thursday, metro police said.
Inspector Edna Mamonyane said the accident happened around 8.30am on the M1 highway near the Glenhove road offramp. "The Johannesburg metro police and the SA police service were escorting the former president and his wife when the metro police officers leading the convoy swerved to avoid an accident," said Mamonyane.
"Everyone in the convoy also swerved to avoid the accident but the bodyguards travelling behind the former president collided with his vehicle, causing an accident in which his wife was injured."
Nana Konadu Agyeman-Rawlings was taken to Milpark hospital in a stable condition. Mamonyane said no one else was injured in the accident.