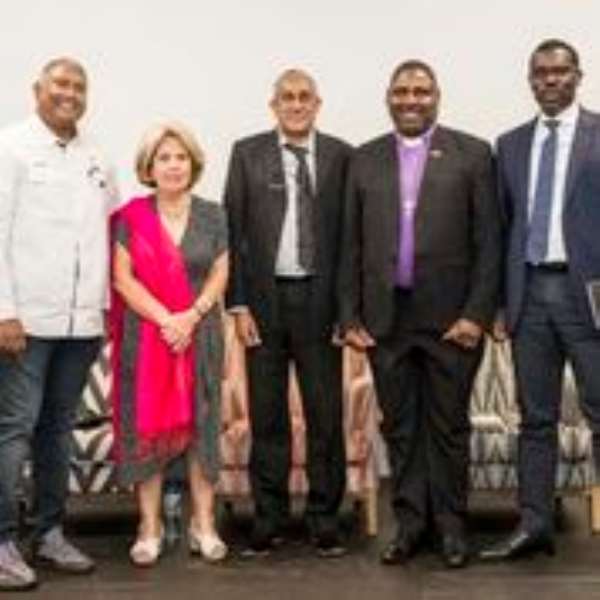 To eliminate cross border malaria in Southern Africa, The Global Fund to Fight AIDS, Tuberculosis and Malaria, awarded MOSASWA (Mozambique, South Africa and Eswatini) a grant in 2017. Following the successful completion of the original grant, the grant has been extended for a further 3 years to December 2022.
MOSASWA is a trilateral agreement between the Mozambique, South African and Eswatini governments, to control and eliminate malaria in the region.
Goodbye Malaria together with partners; Nando's, Vodacom and Airports Company South Africa, has contributed US $5.5million earmarked to the MOSASWA grant. Together with The Bill and Melinda Gates Foundation contribution, as well as The Global Funds investment, this brings the grant total to $ 30 000 000.00 (approx. R 430 000 000.00)
To celebrate the second grant, Goodbye Malaria, in partnership with The Global Fund hosted the launch event on 23 January 2020 in Johannesburg. With a soulful introduction performed by the famous Ndlovu Choir, the day included two-panel discussions that tackled the issues of cross-border collaboration and bringing the malaria epidemic to zero.
The first grant, which ran from January 2017 to December 2019 totalled US $9, 78 million and impacted over 1.1 million lives annually with the upcoming grant expected impact to exceed over 2 million lives.
Through the implementation of an indoor residual spraying (IRS) programme in Southern Mozambique, the 2018 incidence in Maputo Province has decreased by 46% compared to 2016, even in the face of increasing transmission in the region.
The second grant will continue to target IRS in Southern Mozambique, expanding to both Gaza and Inhambane provinces. The grant will align country strategy and programme's along borders, while strengthening surveillance, case detection and malaria advocacy across all three countries.
At the event, Head of Grant Management at The Global Fund, Mark Eldon-Edinton said, "Funding for malaria hasn't decreased and with good planning at the country and regional level, more money will avail itself. We cannot control malaria. It's expensive. We need to eliminate it. The virus constantly mutates."
As an innovative partnership, the days first panel included esteemed guests, the Honourable Dr. Zweli Mkhize, the National Public Health Director of Mozambique, Dr. Maria Benigna Pedro Matsinhe; the Director of Health of Eswatini, Dr Vusi Magagula; Head of Grant Management at the Global Fund, Mark Eldon-Edington; and Founder of Nando's and Goodbye Malaria, Robbie Brozin, moderated by Dr. Brian Brink, retired chief medical officer of Anglo American.