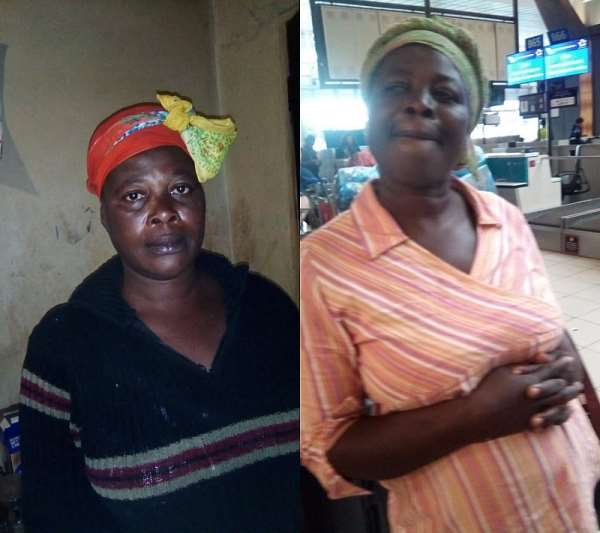 Juliet Nyarko
The High Commissioner of Ghana to South Africa, His Excellency George Ayisi –Boateng on Wednesday, 11th December 2019 booked an emergency flight for a 45-year-old Ghanaian woman living in South Africa who was suffering from mental illness to repatriate.
Juliet Nyarko arrived in Accra Ghana, on Thursday, 12th December 2019 and reunited with her family.
The Standerton Police of the South Africa Police Service in the Mpumalanga province quarantined Juliet Nyarko, a 45-year-old Ghanaian after she started behaving abnormal and ordered for her repatriation.
The dependent, Gifty Gyamfua reported the case to PRESS RADIO whiles official complaint was made to the High Commissioner, Mr. George Ayisi-Boateng.
The timely intervention of the High Commissioner led to a successful repatriation of the mentally deranged person.
Juliet Nyarko who was working in the beauty industry stayed in South Africa for 8years.
Speaking in an interview with PRESS RADIO the mother of the victim, Madam Adwoah Fordjour expressed her profound gratitude to Mr. George Ayisi–Boateng for her timely intervention.
Source: Thepressradio.com/Anokye Elvis