Akufo-Addo Has Failed In Fulfilling Campaign Promises, Reject Him In 2020 — NDC MP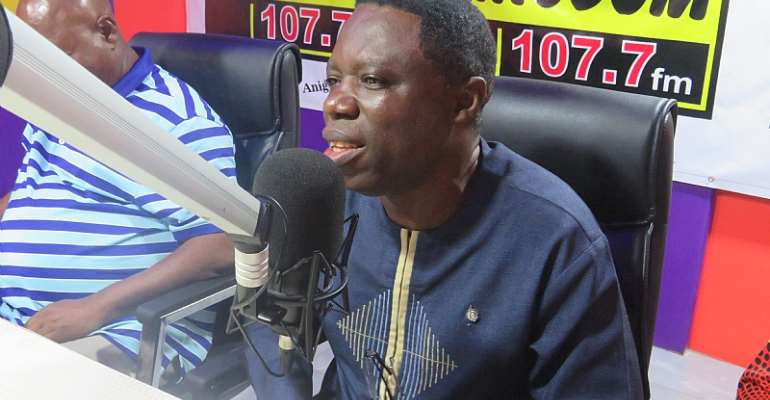 Hon. Daniel Kwesi Asiaman, Member of Parliament (MP) for Buem in the Oti Region, has taken a swipe at the ruling New Patriotic Party (NPP) for making life unbearable for Ghanaians due to failed campaign promises and rising corruption.
Making references to key 8 promises of the NPP government, he said the Akufo-Addo government has failed in delivering on its promises.
According to him, the only way the citizenry could be free from such hardship is to vote the NPP out in 2020.
Majority of the people, he said, had seen what the government stood for, saying the increasing general cost of living, rise in fuel prices and fares, as well as import duties testified to the fact that the party could not deliver on its campaign promises.
"The NPP has lost credibility when it comes to management of the economy and has failed to fulfill mouthwatering promises by the President during the 2016 elections," Hon. Daniel Kwesi Asiaman told Lawyer Ohene Gyan on 'Pae Mu Ka' on Accra-based Kingdom FM 107.7.
He cited the rising public debt and implementation of the free Senior High School (SHS) fraught with funding challenges as signs of a failed government.
He noted that "It is the considered position of the NDC, that inasmuch as the latest report by Afro-barometer appears to be a double-edged sword, the report remotely models the present reality in Ghana".
The outspoken MP also lambasted Akufo-Addo and his administration for calling them 'pathological liars' for the numerous devastating conditions facing the country.