The Food and Agriculture Organization (FAO) of the United Nations has installed a rooftop solar energy system to meet the electricity needs of its office in Ghana.
According to officials of the FAO, the solar panel which is capable of generating 105KW of energy at full capacity will be able to generate about 60-65% of the FAO office's electricity demands.
The Assistant Director-General of the FAO, Dr. Abebe Haile Gabriel indicated that his outfit is ready to release the excess energy generated by the solar system to the Electricity Company of Ghana (ECG) to supplement the country's energy generation.
Speaking to Citi News at the launch of the solar panel, Dr. Haile Gabriel indicated that once the full system for the panel is in place, they will be able to supply energy to Ghana's energy grid.
"At the moment, the system doesn't have a battery so it doesn't store energy that has been generated and during peak hours and weekends, the power that has been generated will be lost. We know that the ECG needs more electricity. And so we are informing them that there is excess capacity here at the FAO office which we'll be very happy to work with them to supply to the grid system," he said.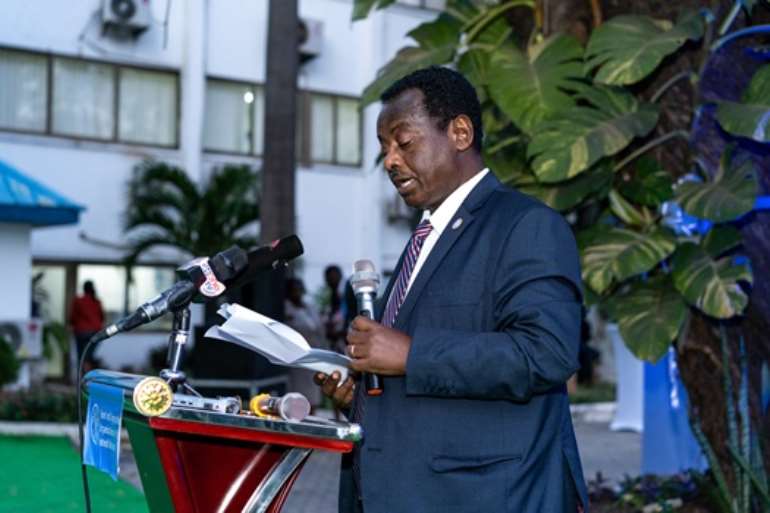 Dr Abebe Haile Gabriel, Assistant Director-General of the FAO
Solar Panel launch
In line with the United Nations' mandate to reduce its carbon footprint by creating smart UN facilities, the FAO Regional Office in Africa (RAF) has inaugurated its new solar energy system, a first among UN agencies in Ghana.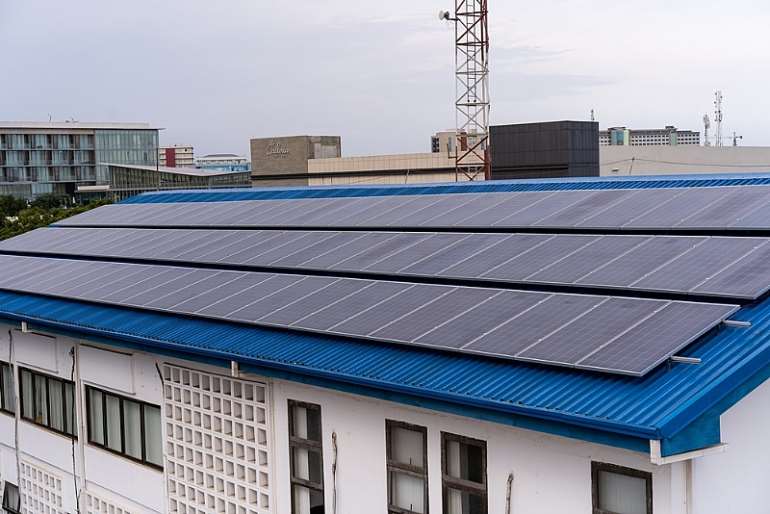 The 'Solar Photovoltaic (PV) Project for the FAO Regional Office in Africa – CPX18' introduces a 105KW Solar Electricity Generation System on the premises of FAO Regional Office to improve the energy efficiency.
This initiative further highlights the commitment of the UN and FAO to climate action and championing green energy and technology.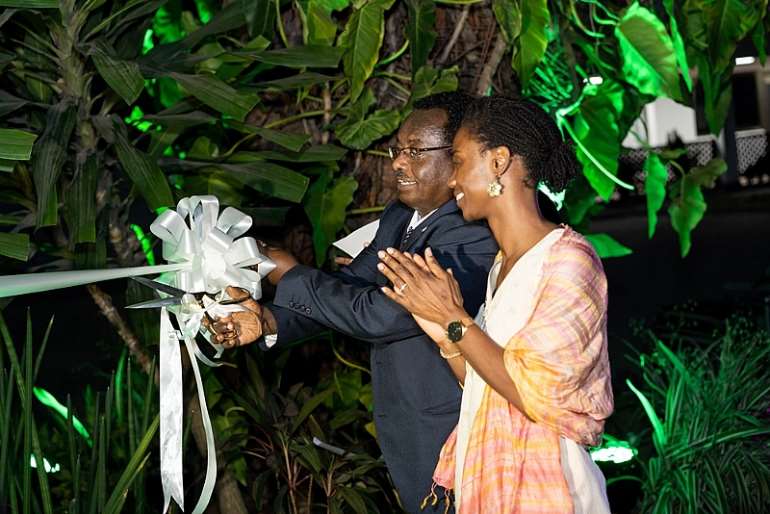 In attendance at the launch were government officials, UN officials and FAO Representatives from over 40 countries in Sub-Saharan Africa.
Elaborating on other initiatives the UN has in place to fight against climate change in Ghana was the Deputy Regional Representative of the FAO, Joycelyn Brown Hall.
She said, "We are always looking to work with the member countries to reduce the carbon footprint. Here in Accra, we are working closely with the government with funding from the Embassy of Japan to reduce contaminated soil for cocoa farmers. And that's just one of the many initiatives that we have including this one to really reduce our energy footprint and it will absolutely be a big show of leadership for other ministries, UN agencies and other private sector firms."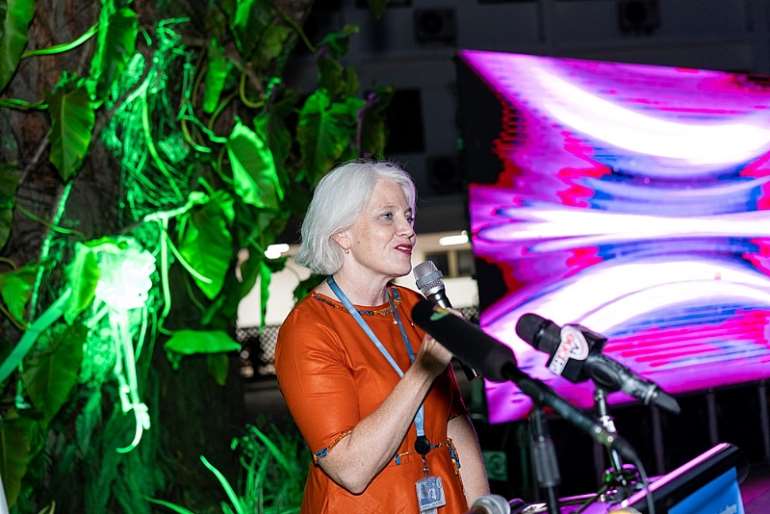 Joycelyn Brown Hall
Dr. Abebe Haile Gabriel further noted that the FAO is ever ready to partner with anybody who is ready to support in reducing the carbon footprint in Ghana and Africa as a whole.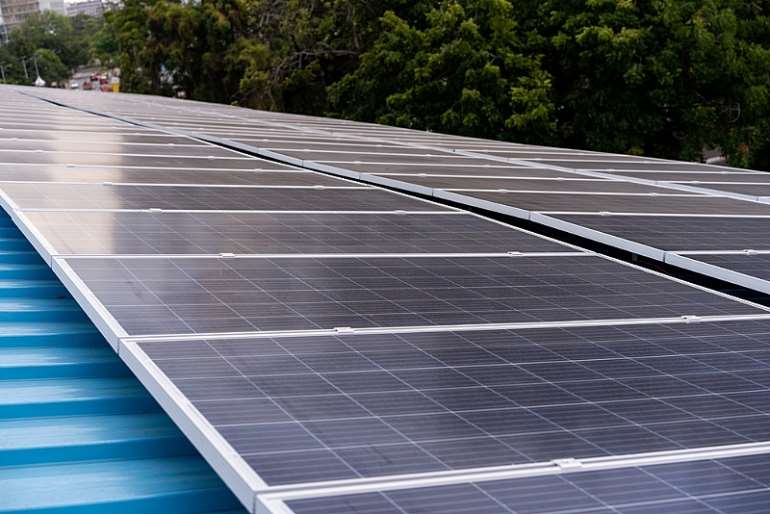 "The message is that this is possible. It's not very expensive and when you compare with the investment and what you can save, you can get a high return in terms of saving and it is worth investing. For countries who have deficits in energy such as Ghana where it wants to really modernize its economy in Agriculture, Industry, and Services, this is the way to go. So this is a demonstration and we are very willing to share our experiences with others."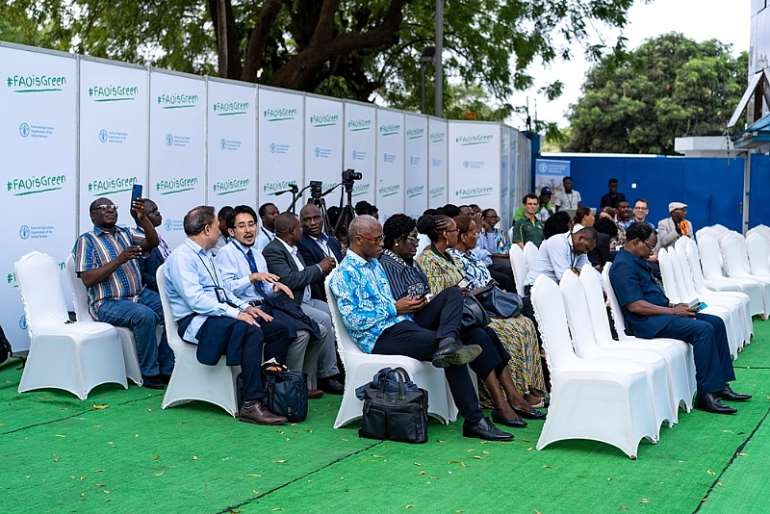 Ghana currently has about 4,398 MW of installed generation capacity, though actual availability rarely exceeds 2,400 MW due to changing hydrological conditions, inadequate fuel supplies and dilapidated infrastructure.
The installed capacity comprises hydroelectric energy, 1,580 MW, thermal, 2,796 MW and renewable, 22.5 MW.
---citinewsroom