At All Costs Should Criminals Be Prevented From Exploiting The African Common Market?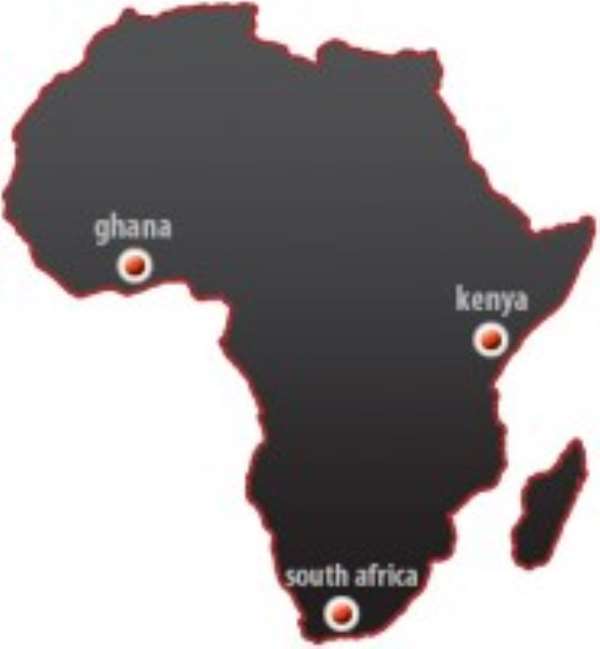 At long last, the Pan-Africanist dream of a continental common market, has now become a reality. One thanks Providence for that. It is vital, however, that we ensure that only law-abiding Africans - not criminal-types - will be able to travel freely, reside in, and trade, across the entire continent, to do business.
The question is: How do we ensure that cross-border-criminal-types do not create resentment in the AU host nation societies they travel to commit crimes in - and eventually end up making the noble idea of a continentwide free-trade area, unpopular, amongst ordinary Africans?
We must never forget that that is one of the key factors, which have made the EU so unpopular, with many people in the EU's member nations, which have lurched to the right of the political spectrum.
A classic example is the UK - where Eastern European criminals have created deep resentment amongst many ordinary Britons over the EU policy of the free movement of EU nationals in the member-states. The result of that anger is the Brexit that has created such deep divisions in British society today.
To prevent a similar situation from arising in the AU member-states, as the continent's entrepreneurs begin to take advantage of opportunities flowing from the continental free-trade area, in one's humble view, the continent's security agencies ought to resolve to build, and regularly share, information, from a common database containing information about known criminals in all the member-states.
If that were the case with the Economic Community of West African States (ECOWAS), for example, Ghanaians wouldn't have to worry about the millions of hardened and dangerous criminals from across the west-African sub-region, who have settled in their midst, and are committing abominable, unspeakable and unpardonable crimes, such as kidnappings, serial-ritual-killings and egregious-cybercrimes.
To halt such fear-and-panic-causing-crimes, it ought to be made a mandatory requirement for all the AU member states, to make application for exit-visas by their citizens, compulsory, for each journey they make outside their territorial borders. They must also report within 24-hours of their arrival, to the headquarters of the national immigration and police authorities, of the host nation's they visit to do business in.
That will enable the national security apparatus of every African nation, to prevent known criminals from travelling outside their territorial borders to commit crimes in host communities across Africa. Collaborating with China in such an enterprise, will enable the AU to help all its member states to deploy cutting-edge AI facial recognition surveillance technology to help prevent criminals from exploiting the African common market.
And, above all, honest and law-abiding citizens of AU member-states, who are desirous of traveling across the continent, for business purposes, will be able to easily prove their credentials, when asked to do so, by personnel of the national security apparatus of all the African nations they travel to do business in. At all costs, criminals must be prevented from exploiting the African common market. Case closed. Cool.