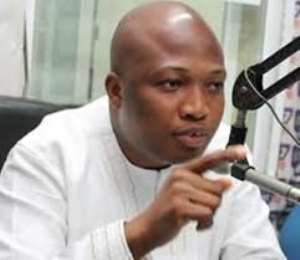 Minister of Finance Ken Ofori Atta, has reverted to parliament to amend portions of the budget and financial policy statement presented to the house on Wednesday 13 November 2019.
Confirming this to Ekosiisen on Asempa Fm on Friday, Member of Parliament for North Tongu, Hon. Samuel Okudzeto Ablakwa said, he is glad the minister has comeback to rectify the anomaly.
Hon. Okudzeto Ablakwa raised concerns about Volta Region being excluded from critical roads highlighted by the finance minister as Government's priorities.
The Finance minister had earlier described Hon. Ablakwa's concerns as mischievous and suggested Ablakwa should have phoned him privately.
Some government communicators also sought to vilify and to distort the information.
The Hon. Member stated that the matter was a public affair document and the private call wouldn't have address parliaments records.
"So the minister himself describing my concerns as mischievous, if I was been mischievous then there was no need to come to the house today to come and amend the records. Coming to the house today to amend the records shows that you got it wrong.
He urged the minister to acknowledge the contributions of the minority and the other side.
"I'm glad I've been vindicated, and moving forward we expect that the necessary allocation will reflect the actual construction that will be carried out.