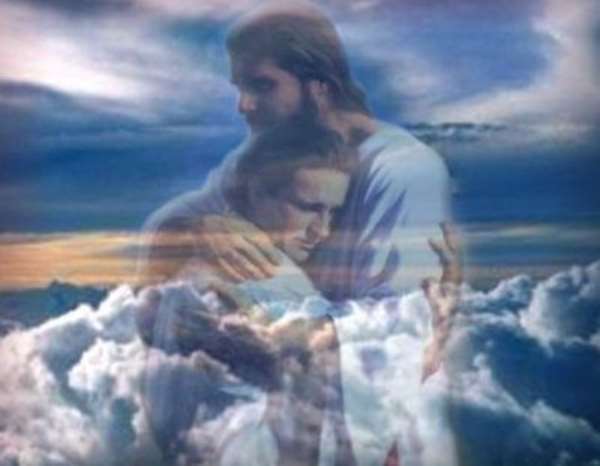 People participate in different kinds of activities on Sunday or Saturday mornings. Some spend that time in the Church while others engage themselves in various activities, including sports, entertainment, relaxation, and sleep.
At the age of 12, Jesus and his parents went from Nazareth to Jerusalem to celebrate the Feast of Passover, as was their custom every year. After the celebration and the parents were returning home, they found out that Jesus was not with them; he had stayed behind in Jerusalem. Upon returning to Jerusalem and searching for three days, they finally found him in the temple court. He was sitting among the teachers listening to them and asking them questions to the amazement of everyone present. The parents were astonished when they saw and heard him. They were also unhappy about what Jesus had done and his mother questioned why he had treated them that way. In response, Jesus asked them, "Why were you searching for me? Didn't you know I had to be in my Father's house?" (Luke 2:41-50 NIV).
Here, we have a display of the innocence of a 12-year old surprised that what was so obvious to him, was not obvious to his parents. In his mind, the appropriate place for the Savior of the world was the temple. Jesus was in his Father's house where he belonged. Instead of the parents searching for him perhaps at the playgrounds, marketplaces, and other places attractive to children, they should have first checked at the temple where Jesus was sharpening his knowledge of the Scripture and interacting with the religious leaders and teachers in preparation for his work of saving mankind from sin. After all, the parents ought to have remembered that Jesus was a special child whose virgin birth had been foretold by the angel Gabriel who told Mary, among other things, that the child would be named Jesus; would be called the Son of the Most High, the Son of God; and that his kingdom would never end. (Luke 1:30-35 NIV).
My dear Christian brothers and sisters, if your parents, children, families or friends were looking for you outside of your home on a Sunday morning or Saturday morning (for some Christian denominations), would it be obvious to them to look in the Church and, if they did, would they find you there?
Many people claim to be Christians, but they do not attend Church service regularly on Sundays or Saturdays, as the case may be. Some do not attend Church service at all, except perhaps on special occasions like Christmas, Good Friday, or Easter. Unfortunately, the devil has given them ready-made answers, such as a person does not have to go to Church to be a Christian, or that going to Church does not make one a Christian. They may have a point, but that is the devil's lullaby intended to lure them to sleep while the brethren are worshipping God, fellowshipping, and strengthening one another in our Father's house.
Those who think or act that way do not know what they are missing. They are missing the opportunity and the joy of experiencing the spiritual growth that comes from worshipping the Almighty God in the fellowship of the brethren in our Father's house where they may be blessed and be a blessing to others. We do not have to think about ourselves only, but we also need to consider what the effects of our presence at, or absence from, the Church may have on others. That is why Paul advises us saying, "Let us not give up meeting together, as some are in the habit of doing, but let us encourage one another – and all the more as you see the Day approaching." (Hebrews 10:25 NIV).
Jesus was not the first person to recognize the need to be in our Father's house. Long before Jesus physically walked on this earth, there was King David. David knew how to develop a strong and loving relationship with God. Listen to what David said, "I rejoiced with those who said to me, "Let us go to the house of the Lord."" (Psalm 122:1 NIV).
Nothing stopped David from worshipping God in the comfort of his own palace surrounded by all the trappings of power. Yet, King David, the greatest king Israel ever had, rejoiced and was glad to go to the house of the Lord to worship. He was glad to leave everything behind and to mingle with the people, including the poor and the least in the society, in the house of the Lord. No wonder David found favor in God's sight, and was described as a man after God's own heart (1 Samuel 13:14; Acts 13:22).
The privilege to attend Church service freely was not always available to some of the early Christians. Some of them were killed because they assembled to worship God in the Church. By the grace of God, we are free to worship God in many parts of the world, but some people are still wasting time arguing that it is not necessary for a Christian to attend Church service. Those martyrs, and Christians who currently live in oppressive regimes with no religious freedoms, would be highly disappointed in this line of thinking.
Our Lord and Savior Jesus Christ found it necessary at a young age to be in our Father's house, even at the risk of irritating his parents. King David rejoiced and was glad to be in the house of the Lord. What about you? We have time for many other things. If we had only 24 hours to live on this earth, many of the things we hold so dear and spend much of our precious time on, may be meaningless and insignificant to us. Many of us would rather focus on how to meet our Maker. Therefore, while we still have life, let us prioritize and make time to worship the Almighty God in our Father's house.
Prayer is the key. May God grant us the grace to seek Him daily through our prayers.
Dr. Daniel Gyebi, Attorney-at-Law, Texas, U.S.A., and Founder, PrayerHouse Ministry, Kumasi, Ghana.
PrayerHouse Ministry is dedicated to providing a quiet facility for Christians to pray individually by themselves without any intermediary priest, pastor or any other person. This is a free service. No money is demanded or accepted. One facility is located at Kyerekrom / Fumesua, near Building and Road Research Institute Offices, one mile off the Kumasi-Accra Road and next to a house called Grace Castle. If you are interested, please contact Agnes at 054-7498653. Another is located at Kantinkyiren, at the junction of Kantinkyiren and Konkori, off the Kumasi-Obuasi Road, branching left at Trede junction. Contact Kwadwo at 020-8768461 / 0246-989413.