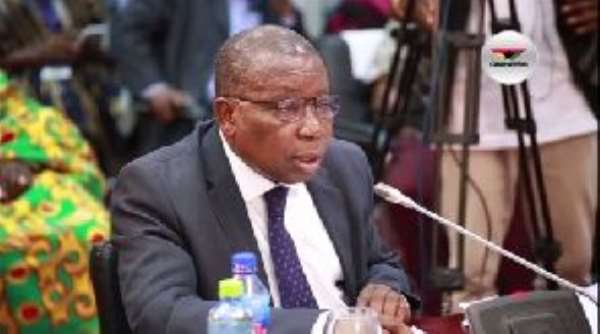 The 2016 batch of aggrieved Physician Assistants from College of Health, Kintampo, who have professionally registered as Physician Assistants in good standing with the Medical and Dental Council (MDC), Ghana have been held ransom for the past three years after completing their programme without posting them to the various health facilities in the country.
After using several dialogues to resolve their permanent posting issue with responsible stakeholders, the government has still failed to keep its promise. "The lackadaisical, unconcerned posture by government to keep us at home unduly for three years whilst thousands of people die from preventable deaths in hospitals and health centers across the length and breadth of this country on daily basis due to inadequate human resource and most importantly, lack of competent clinicians with requisite qualification and expertise beats our imagination and understanding."
Mr. Adu Adjei Joshua, leader of the group added that they without a shred of doubt believe this action by government is deliberate and must, therefore, attract the attention of all well-meaning Ghanaians to question the authorities of their commitment to fighting unemployment and high mortality rate of the citizenry.
He continued, "College of Health, Kintampo, runs over ten programmes. It is worth noting and amazing that the 2016 batch of graduates who pursued other programmes and graduated with us from the college have all been posted early this year leaving out the Physician Assistant group. More than six months after posting our colleagues, we have still not been posted. We honestly seem not to understand this move by the government since it's one of its unfortunate kind."
Mr Joshua noted that their competent clinical services are highly needed in all health facilities, especially in rural communities.
According to him, as registered members of the Medical and Dental Council (MDC), Ghana, per the rules and regulations governing the Council, as it is with any reputable professional organization, they are mandated to renew their permanent practicing license annually which comes at a substantial amount.
"Again, every member of the Council must attend at least three Continuous Professional Development (CPD) programs within a year to be able to accumulate CPD points to allow them to renew their licenses. Licenses are not renewed for members who fail to meet this important criterion. If not all, the majority of these CPD programs are not organized for free as participants are required to pay," he stressed.
He emphasised, "It is frustrating that this unemployment issue has made it difficult for them to raise money to attend such programs as well as raise money to renew their licenses. Technically, if not all, the majority of them stand the risk of not being able to renew their licenses. This means they cannot work. This inevitably leads to brain drain but they could be rendering needful service to the good people of Ghana if the Ministry of Health (MoH) is doing their work as they should."
They have declared their intention to picket on 28th October, 2019, at the Ministry of Health in Accra for the unwarranted posting delay.
For inquiries, please call;
ADU ADJEI JOSHUA - +233 24 1843 484
AGYEKUM SAMUEL - +233 20 030 8050
ALORYITO EDWARD - +233 24 5194 693