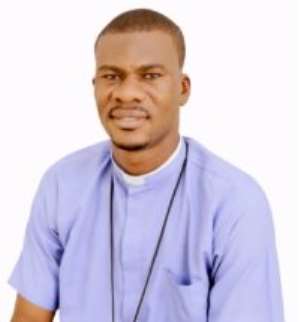 A regular panel on South Africa based – Press Radio current affairs programme dubbed "Ghana Te Sen" Rev. Emmanuel Donkor has lambasted BBC's Sex for Grade video and called on them to render an unqualified apology to the University of Ghana and the country as a whole for the shoddy investigation.
According to him, the video premiered by BBC Africa Eye does not illustrate sex for grade trade but seeks to destabilize and tarnish the image of the university.
Rev. Emmanuel who described the sex for grade video as useless and bogus stated that nowhere in the video did the two lecturers demanded sex for grades.
"Let's 'call a spade a spade' that their investigation is bogus and they must apologies to the people of Ghana, the University of Ghana and President Akufo Addo that for this particular investigation that they did they got it wrong. Per what they said sex fir grade and what we have watched so far in any way does not suggest that the lecturers were offering grades in return for sex" he stated.
Speaking in an interview with Kwaku Anane Junior, the host of South Africa based – Press Radio current and affairs programme dubbed "Ghana Te Sen" on Saturday, 12th October, 2019 he stated that the sex for grade video did not focus on how undeserved grades were offered to sexually harassed female students.
Professor Ransford Gyampo and Professor Paul Kwame Butakor have been interdicted by the University of Ghana following the BBC's "Sex for Grades" documentary.
The suspensions follow similar action against two lecturers in Nigeria, who were also filmed by the BBC.
Footage of the University of Ghana lecturers was broadcast on Monday as part of a documentary by the BBC's Africa Eye investigative unit, exposing sexual harassment and misconduct by lecturers at prestigious institutions in West Africa.
Meanwhile, Chairperson of the Women Caucus in Ghana's Parliament, Sarah Adwoa Safo has re-echoed the need for legislation on Anti-Sexual Harassment in the country.
According to her, the BBC Africa Eye's "Sex for Grades" exposé should trigger a national conversation that seeks to push for a policy change on sexual harassment in Ghana.
The Deputy Majority Leader made this known in an interview with Journalists after a mentorship section with young women on the occasion of the International Day of the Girl Child on Friday.