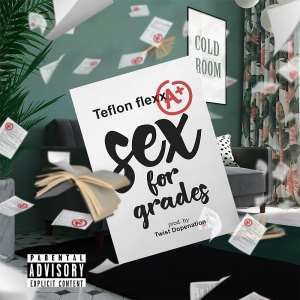 News or events are fast unfolding every minute/day across the nation that more often it's quite daunting a task trying to keep up with the news/developments to enable some of us who want to share few comments able to do at a point in time. Indeed, from our body politic to deadly auto accidents, rampaging illegal mining, poor garbage disposal in the cities, fake prophets/religious sects, and of course education in general, Ghana's policy arena is filled with insults, "ostriches," some mediocre media outlets, incoherent public policy analyses, and school/college teachers or professors with dubious ethical backgrounds.
From context standpoint, let's begin by saying that one of the most indispensable elements that fuels the engine of socioeconomic advancement is human capital. It is also true that human capital is what it is because of the impact of education and training. Education and training share the same family bloodline with human capital. To wit, in almost all our endeavors, human capital acquires its true identity from training/education.
It also bears revealing that a body of empirical literatures all over the place insists that there is a strong correlation between quality education and the citizens' high-level intellect and their abilities to frame coherent debate or policy solutions to problems confronting their societies. For example, if a country has education culture that seemingly looks the other way while a sizable number of its teachers, lecturers, instructors, teaching assistants, or professors, prey on their vulnerable students or engage in sex for grades, that nation will always orbit around the axis of inefficiency and mediocrity.
The foregoing explains why many, many of us here at home and abroad are sickeningly surprised and confused, to say the least, watching and listening to some Ghanaians attempting to make puny and "ostrichian" excuses for those lecturers caught on video of the recent BBC documentary on "sex for grades" in some Nigerian and Ghanaian higher schools of learning.
Here in Ghana, rather than hypocritically and cynically question BBC's professional integrity, and as such its so-called colonialist agenda in Africa, one would plead and wish that the reasonable and serious-minded Ghanaians among us will instead ask an honest question whether or not "sex for grades" is not near institutionalized in most of the country's schools right from the senior high schools up to the public universities/colleges.
Interestingly, though, we hardly hear any boldfaced denials of the "sex for grades" from the echo chambers of the hypocrites, lamely raising oversimplified questions about the BBC's modus operandi concerning this backward phenomenon in our institutions of learning. In any event, who in Ghana today doesn't know or believe some teachers in our SHS or many lecturers/professors at the nation's colleges/universities have not ever had or are still having intimate or sexual relations with some of their students?
No doubt, millions in Ghana are aware of the widespread academic cancer of sex for grades or the fact that many Ghanaian teachers/lecturers engage in a sexual "conflict of interest" relationship with their students and mentees. In effect, the BBC's "sex for grades" expose not only brings to the fore the relevant vigorous debates the situation demands, but also the exposure's potential benefits toward raising the quality of Ghana's higher institutions of learning cannot be discounted. Studying hard in school and thereby earning grades through the students' own capabilities and merits, is how true and quality learning takes place.
It worth stressing most Ghanaians talk a lot about everything they may know or may not know anything about, and in most cases the talk is from both sides of their mouths. While one side of the mouth is saying "yes" the other side is also shouting out "no" at the same time; truth-telling is scarce commodity in Ghana's public space today.
Other than that there shouldn't have been any credibility issues raised against the BBC in connection with the documentary on the socio-academic disease a considerable bunch of Ghanaians already knows it's pervasive in our universities or colleges. The mortifying aspect of the whole "sex for grades" saga as captured by the BBC Africa expose is the distorted and un-professorial reasoning by Ransford Gyampo—a political science professor at the University of Ghana—seen on recorded video "sweet-talking" a relatively young lady supposed to be his "mentee" in sexually-provocative way at the Mall.
Thus, after getting busted in the BBC's damaging "sex" story, here is Dr. Gyampo's bizarre defense: "I will sue BBC, they must sit up otherwise they are as useless as any other media house that has lost its course. She's not my student, I have not touched her, I have not slept with her so this issue of sexual harassment is dead on arrival" (Joy FM Interview).
This is the same guy—supposedly academic mentor and a self-styled paragon of ethical governance—sitting and chatting cozily with his "mentee" far away from the academic settings, and bragging in sexual imageries, such as "I will grab you and kiss you here and by the time I will release you, you will see all the shyness will be gone. It is rumoured the high school you attended the girls there like men with big manhood, don't go following this young high school students fidgeting with your breast."
In the face of this glaringly damning evidence of sexual harassment, some Ghanaians are supporting the embattled Professor "mentor" Gyampo in his claims that he hasn't done anything unethical or wrong and even if anything at all, his sexually-centered overtures to the "BBC lady" are all behind-the-scenes but carefully-orchestrated work of his "detractors" bent on silencing him, because he often expresses his dissenting views against the (Akufo-Addo?) government…really?
Get this, partner, if Nana Akufo-Addo-led NPP government is afraid of and want to "gag" any university professor in Ghana, definitely it wouldn't have been Dr. Gyampo in that many of his political positions or arguments are incoherently framed. And here, Lawyer Gabby Otchere-Darko is correct in his response: "I wish Prof. Gyampo well in defending his reputation and will defend his right to do so. But he must not link his issue with BBC on this "Sex for Grades" allegation to any ludicrous attempt to 'zip' his lips from criticizing Govt. He should not confuse us with where his zip is…"
Nonetheless, the "sex for grades" melodrama is disquieting and sad for the university development in Ghana, especially as one of its professors/lecturers entrapped in an unacademic situation yet argues along the above skewed line of thinking. Some of us wonder what level of critical thinking skills the beleaguered professor is imparting to his students, based on the shabbily manner with which he is mounting his defense against the sex charges. Once again, is "sex for grades" ingrained in the country's educational institutions or not? That is the question all the stakeholders in Ghana should worry about and not the BBC Africa.
Bernard Asubonteng is a US-based writer and a Ph.D. candidate for public/foreign policy.