Reduce Driving Age To 21 — GPRTU Petitions Transport Ministry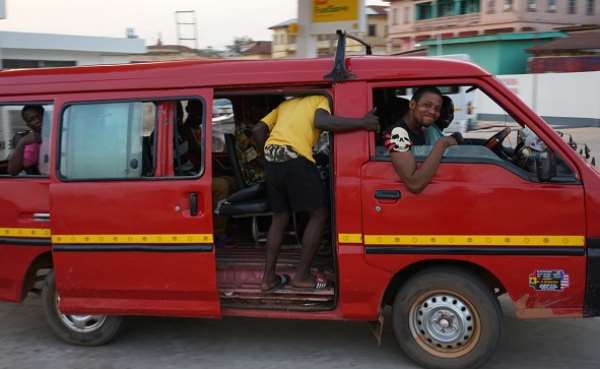 'Tro-tro' driving as employment for the youth
The Ghana Private Road Transport and Union (GPRTU) has petitioned the Ministry of Transport to reduce the legal age for driving a commercial vehicle in the country.
The Road Traffic Regulations 2012, pegs the age for driving commercial vehicles at 25 and 18 for private vehicles.
However, the leadership of the GPRTU want the age limit to be reduced to at least 21 years.
According to the leadership of the union, reducing the age limit to 21 would inspire the youth to be interested in driving commercial, hence contributing to job creation.
Speaking on Accra-based Starr Fm on Thursday, September 26, this year, the Acting General Sectary of the union, Mr George Ofori David, said since maturity age in Ghana is 18, three years after attaining maturity age (18 years) was enough time for any sound person to drive a commercial vehicle.
He said reducing the age limit would also help to curb the high unemployment rate in the country, explaining that most of the youth have the passion for driving commercial vehicles but because of the age limit, they were unable to do so as they wanted.
For his part, the National Chairman of the union, Mr Kwame Kuma, said GPRTU would continue to engage the Transport Ministry to make sure that the age requirement "is reduced within the shortest possible time", adding that the current age limit "is giving rise to age cheating in the transport sector."
Meanwhile, the Transport Ministry has responded to the September 3 petition, saying it would soon embark on stakeholder consultations to look at the issue again.
---graphic.com.gh