Atwima Kwanwoma Youth Protest Over Abandoned Road Works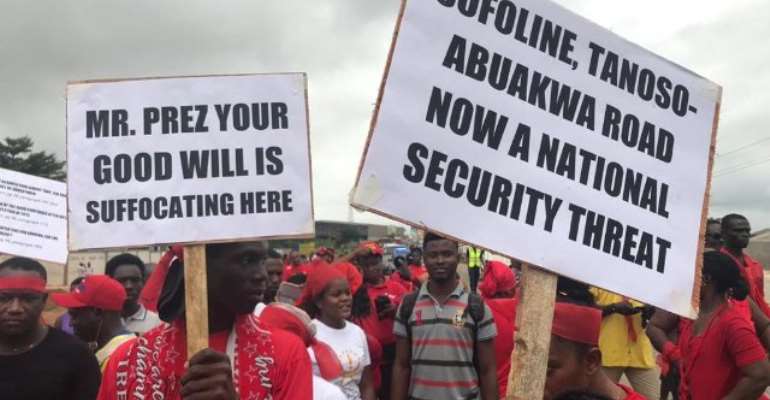 Traffic was thick for about two hours Thursday morning on the Tanoso-Abuakwa stretch of the Kumasi-Sunyani road, as the youth of Atwima Kwanwoma District protested against stalled works on that stretch.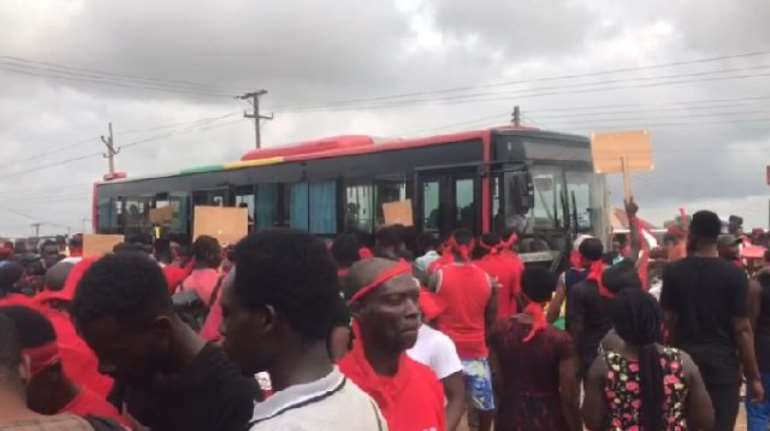 Dualisation of the single-lane stretch is part of the Sofoline Interchange Project initiated by the government under John Agyekum Kufour.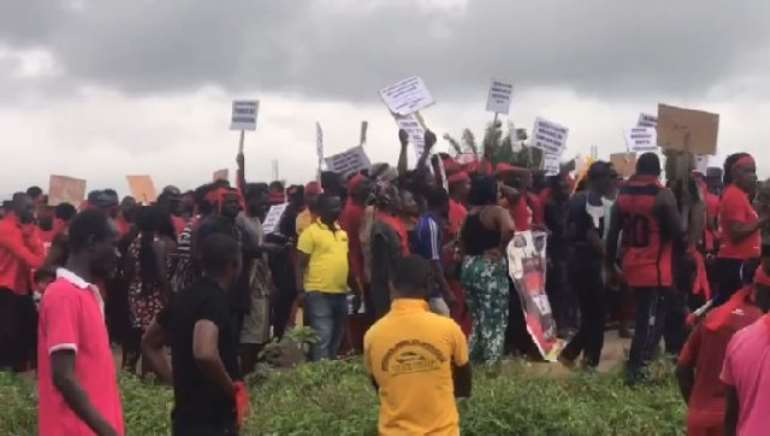 Though the succeeding National Democratic Congress government under the late John Atta Mills and John Mahama, partly completed the main component, expansion of the road to Abukwa has stalled.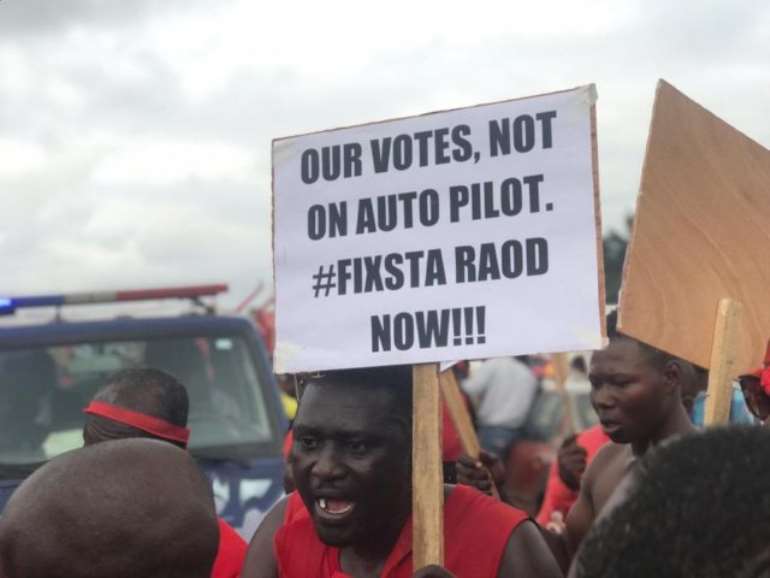 Residents and motorists say they endure persistent heavy traffic on the bad surface, riddled with pot-holes as a result of the stalled works on the road.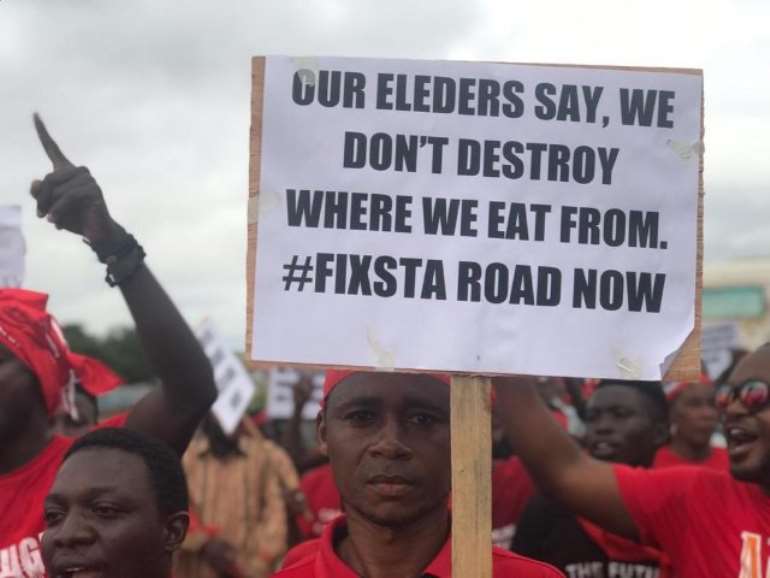 The following are some pictures from the demonstration.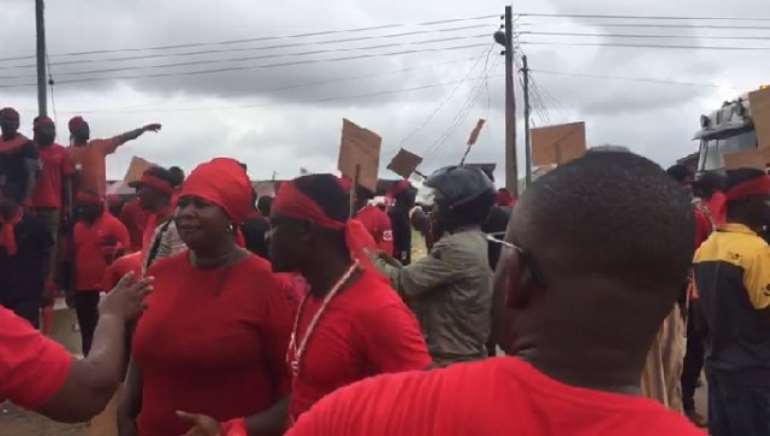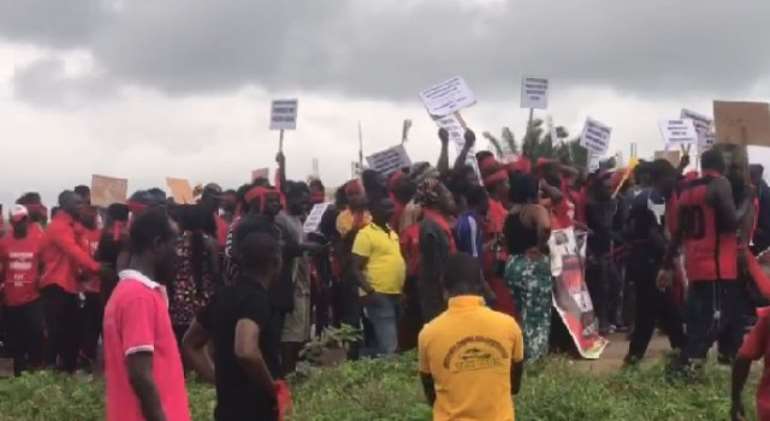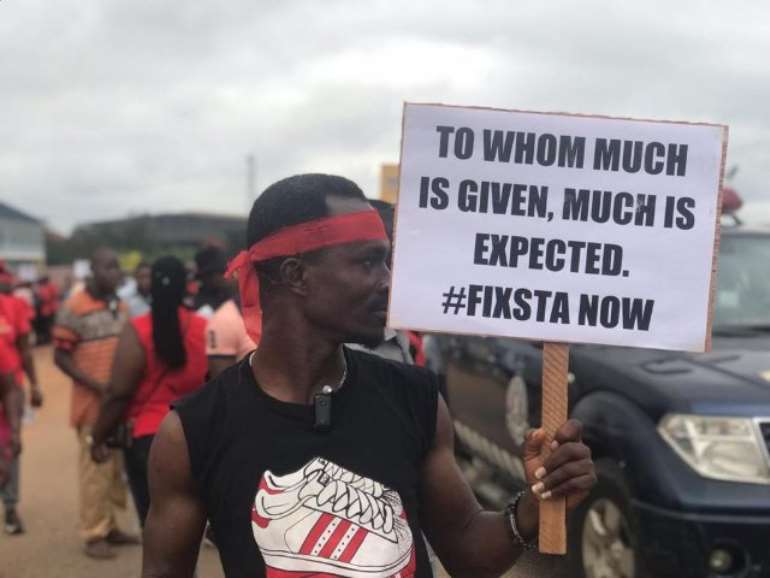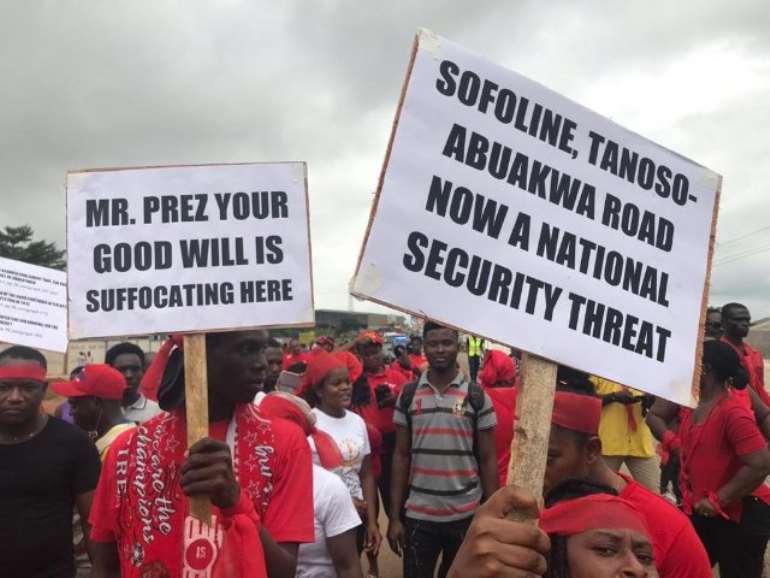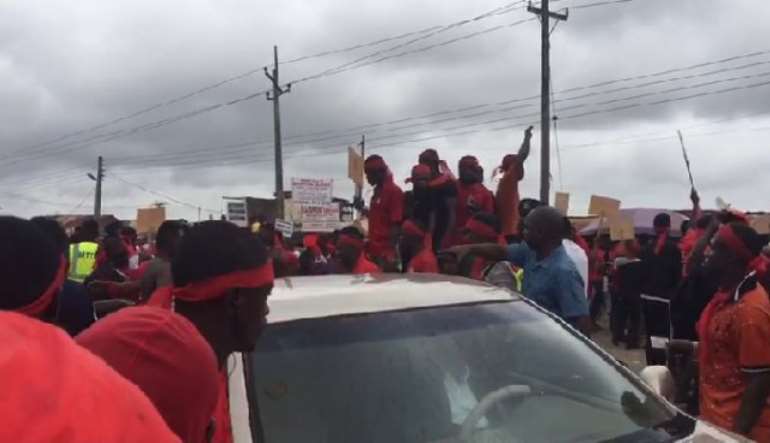 —JoyNews