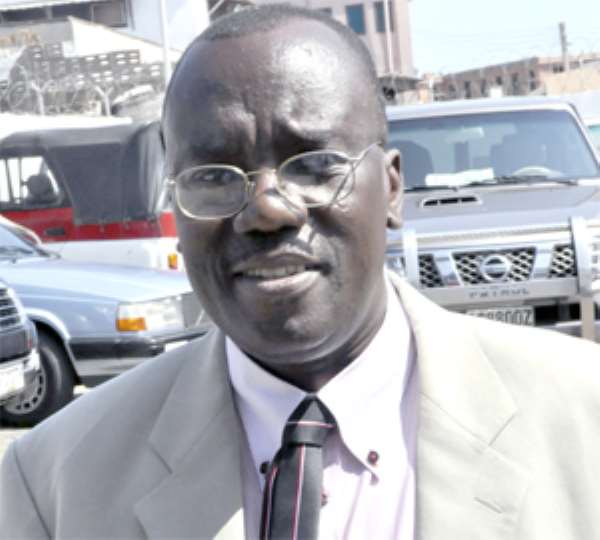 Owusu Afriyie
Dear Mr. Owusu Afriyie,
I shall go straight to the point. Are reports in the Ghanaian media that you apparently intend to burn rosewood logs, seized by hardworking and honest Forestry Commission officials, true?
If that is the case, may I humbly suggest that you rather auction them publicly, in transparent fashion - with the media kept informed of the entire procurement process for securing the services of an auctioneer for that particular rosewood logs auction: and all subsequent ones going forward?
Auctioning the seized rosewood logs will ensure that you are able to secure internally generated funds that will enable you pay the NABCO and NYE forestry workers whose salary arrears are apparently yet to be paid - if bush-telegraph sources are to be believed, that is. That will take off some of the pressure on the minister of finance, will it not Mr. Owusu Afriyie? Hmmmm... Eyeasem oooo.
Above all, as the 2020 presidential and parliamentary elections approach, such a sensible step, will remove at least one grievance, which will stop yet another identifiable group of agitated youth, from protesting publicly, against the hardworking President Akufo-Addo's administration, will it not, Sir?
Mr. Owusu Afriyie, does it not strike you as paradoxical that President Akufo-Addo is clearly being actively sabotaged by disgruntled New Patriotic Party (NPP) members - bent on enriching themselves at Mother Ghana's expense: who resent the President's insistence that all his appointees do the right thing, at all material times?
Sir, with respect, there are other issues to do with Oheneba Mining Enterprise and Hagnela Mining Company's egregious defiance of the Minerals and Mining (Amendment) Act, 2015 (Act 900), and the Minerals Commission Act, 1993 (Act 450), by engaging in illegal logging and illegal gold mining in the Atewa Forest Reserve, which I shall be writing to you about, in subsequent open letters, which will also be posted online. That abomination, is going on, even as as we speak, Opanin. So, do watch this space.
Finally, please take note of my humble advice, concerning your purported plan to burn seized rosewood logs. You cannot possibly do so, as the head of Ghana's Forestry Commission, at a time of global warming and climate change, without attracting global opprobrium - and becoming a viral online-laughing-stock, on social media. When that happens, you will see just how swiftly you willl be dismissed, from the job that you have clung on to with such tenacity, since your appointment by the President. Yooooo. Hmmmm... Eeiii, Oman Ghana, eyeasem ooooo - asem kesie ebeba debi ankasa!
Thanks.
Yours in the service of Mother Ghana,
Kofi.