Xenophobic Attack: Ghanaians Are Safe – High Commissioner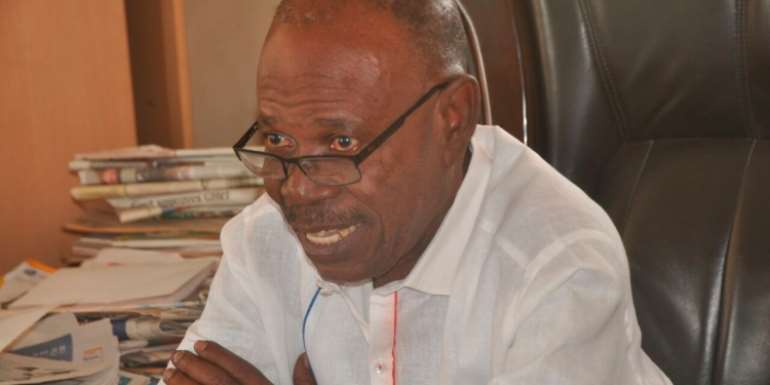 Ghana's High Commissioner to South Africa, George Ayisi-Boateng says despite the renewed xenophobic attacks in South Africa, Ghanaians living in that country are under safe conditions.
Speaking on Eyewitness News on Wednesday, he reiterated and assured that no Ghanaian has suffered a casualty.
"For now, everything is cool. The atmosphere is very calm and Ghanaians are going about their work without any hindrance. I have checked with the leadership of all the provinces and I am told that not a single person has been attacked. I have spoken to some of them and they were positive. Calm is returning and I am sure we will have a permanent solution to these kinds of events. So for now, God has been good to us, there is nothing to worry about. Indeed there has been an incident but God being so good to us, not a single Ghanaian has been attacked", he said.
Already, Ghanaians in South Africa say they are living in constant fear as renewed xenophobic attacks worsen in the capital, Pretoria.
They say, though various governments have raised concerns and appealed to the South African government to intervene in the situation, security measures are still weak.
One of such affected person, Raymond Kissi has asked the High Commissioner to be more proactive in dealing with the situation.
"The current situation is very horrifying. These attacks are just personal. Even their leaders care less about it. We have spoken deeply about these attacks in the past and everybody is keeping quiet about it. It's like rules and laws don't work in South Africa. The Nigerians are the main ones being targeted but it transcends to Ghanaians because we are closer to them. What we expect from an High Commissioner is that he will be conferring with the President and other leaders on what can be done", he told Citi News.
The killings and looting of shops belonging particularly to Nigerians have attracted wide-spread condemnation from African leaders and other key personalities.
Many fear of possible reprisal attacks in Nigeria against South African businesses.
Meanwhile, Ghanaians resident in the country have been urged to be cautious amid the unrest and the xenophobia-influenced violence.
---citinewsroom