'Burger Bill' Demo Turned Down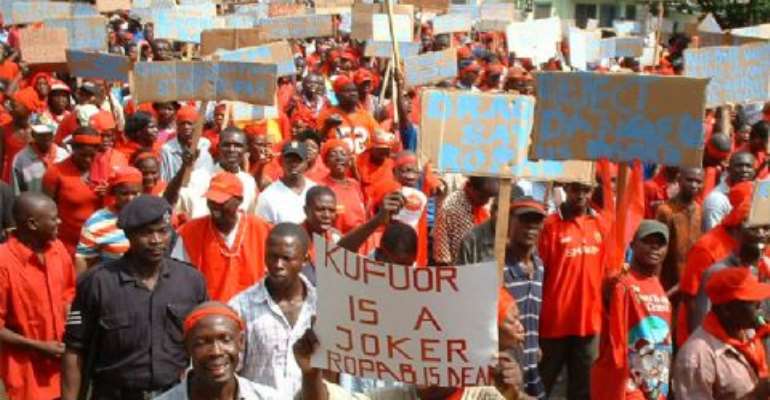 The Police Administration has turned down a request by Concerned Ghanaians to organize a second demonstration in protest against the Representation of the People Amendment Bill (ROPAB).
Accra Regional Police Commander Douglas Akrofi Aseidu said the group's request could not be granted because of other commitments.
The group organized a massive turn out demonstration in Accra on Tuesday, February 14, 2006 to protest the passage of the Representation of the People Amendment Bill (ROPAB) which has gone through a second consideration stage in Parliament.
He said the police are now reorganizing themselves after the first demonstration which saw the deployment of more than 1,500 police officers from other regions to assist.
A letter from the regional police command said the petition which the group presented to Parliament was yet to be responded to.
"Indeed we are also seriously preparing for the March 6, 2006 Independence anniversary celebrations," he said
In a letter written and signed by four member of the group, Adam Mohammed Sanisu, Hajia Barikusi Shardow, Mahama Ayariga and Grandfaada Ayitomeka, the group informed the police that intended to organize a second demonstration.
The letter said the demonstration will take place on February 21, 2005, starting from the Kwame Nkrumah Circle, through the Liberty Avenue to the Central Business District and end at the Parliament House.