The Chairman of the National Democratic Congress (NDC), Samuel Ofosu Ampofo has dismissed claims of vote-buying in today's parliamentary primaries.
He said such allegations are false as the party has put in place all the necessary measures to ensure that such incidents do not occur.
Speaking to Citi News, after monitoring the election process in some constituencies in Accra, Mr. Ofosu Ampofo said it was highly improbable that delegates of the party can be influenced by anyone to vote for an aspirant other than their actual choice.
"These allegations are always there. We have put in a very transparent and open process such that delegates of the party are people who have contested and have been elected to positions at the branch and constituency levels. They are people who know their left from right. I don't think that our delegates will have to be paid money before they decide who is the right person to lead them."
He further expressed satisfaction over the voting process which he believes has largely been incident-free.
"Those allegations will come. I have gone everywhere and I think that, so far, the exercise is going on as planned and I congratulate our people for the hard work."
There have been claims of vote-buying and in some areas with aspirants deploying various means to influence aspirants to vote for them.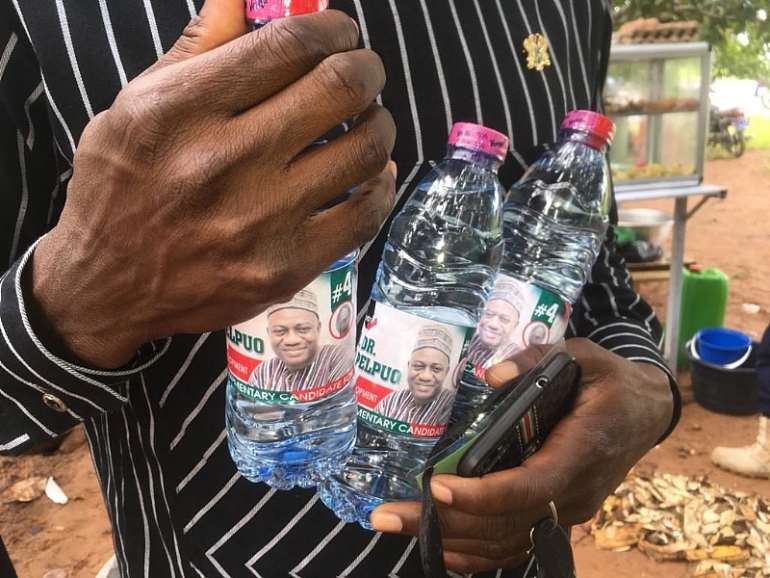 Former President Jerry John Rawlings, after casting his ballot in the Klottey Korle constituency earlier on Saturday urged the delegates not to allow money to be used to influence their choice.
"We should all comport ourselves, and do the most obvious logical thing. That is, not to allow money to influence our choices," he said in a brief interaction with the media after casting his ballot.
—citinewsroom