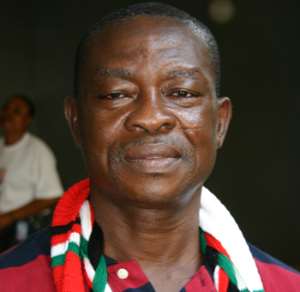 Former National Organizer of the opposition National Democratic Congress (NDC), Mr. Yaw Boateng Gyan has added his voice to the unending debate as to why Africa is blessed with abundant natural resources but plagued with poverty.
In the words of the controversial politician who sounded disappointed, politicians have failed the nation, Ghana.
'They never tell the truth and play down on the people's intelligence', he bemoaned.
"Therefore, it's high time the youth take their destiny into their own hands and struggle to make life worth living for themselves for the politicians cannot be trusted.'
Yaw Boateng Gyan shared his sentiment when speaking to Kwame Tutu on Anopa Nkomo on Accra based Kingdom FM 107.7
" Politicians have disappointed Ghanaians big time and they have always not been fair to Ghanaians with their attitude towards the citizens."
"The new generation should start researching and change our "brainwashed" thinking on politics or else will stay way back until the end of time …
"The western world knows our weakness and they ride on that … We are never a threat to them but we got all it takes.
"Until we have the leadership we've been waiting for … "the youth" let's make the best out of the little we have let's not be distracted."
"We shall not toe the line of past governments but will evolve proactive economic measures, which are geared towards addressing the needs of the masses."
---KingdomfmOnline