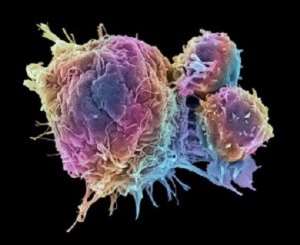 A destroyed breast cancer
African and African-American women are dying from breast cancer at higher rates than white women, and the gap in mortality rates for the two groups is growing.
Some scientists want us to understand that certain medical issues are normal if you are black but analyzing everything comes to the conclusion that this doesn't make sense. There are frauds and corruption in everything, including the medical.
For example, they want to convince us that Aids originates from Africa but how can the disease kill both Africans and African-Americans at such a high rate? Do they want to tell us that the disease aids was transported to America during the slave trade? Aids doesn't even exist in Africa during slavery and colonialism. Therefore, the claim that Aids comes from Africa is the biggest lie in medical history.
This is the reason if you are black, just be conscious and beware, whether you were born in Africa or in the United States of America, be careful because you have an extra mountain to climb.
Research Conducted between 2005 and 2014 by the Sinai Urban Health Institute, in collaboration with the Breast Cancer Research Foundation, reveals that Breast Cancer More Likely to Kill Black Women Than White.
Does that mean that breast cancer is a black woman's disease? What about the research by the German medical doctor, Wolff Geisler, which reveals that the system of black people are genuinely tougher and could resist diseases which white people easily succumbed?
Ecology and health have become inseparable from each other since human activity began to have a tangible impact on the environment. Many lives have been devastated by cancer.
How often do you hear that someone from friends or relatives is talking about a cancer disease, a genetic predisposition to this because the ecology is not the same?
It is known that a high probability of cancer incidence is among those to whom it is transmitted from ancestors, a genetic predisposition and a great influence on the state of the environment.
If it is more or less clear with genetic predisposition and improper lifestyle. Things are a little different from the ecology. Desertification, land degradation, impoverishment of the landscape, low level of development of livestock and crop production in disadvantaged regions, lack of clean drinking-water, play roles in transmitting cancerous diseases.
.
Due to processing and energy, often using imperfect equipment, that is not subjected to sufficient cleaning and filtering, can cause cancerous diseases. In Africa, there is also a problem of air pollution. The most large-scale such environmental disasters are observed in mining areas.
Harmful to the health of citizens are hazardous and toxic wastes from the production of chemical and petrochemical products, ferrous and non-ferrous metals, from mining plants, most of which are concentrated could give birth to cancerous diseases.
Again, most women have no idea that excessive drinking can cause breast cancer and they really don't want to be told about that.
As we keep educating the public on breast cancer awareness, we must also watch the food we eat, the water we drink and the medications we take. These are the three common things human beings need most, they are therefore used as a means to spread man-made cancerous diseases in the population.