Criminal Prosecution, Harassment Of Separatist Will Worsen Matters – Volta MP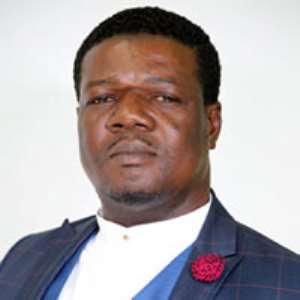 Rockson-Nelson Dafiamekpor, MP for South Dayi
The Member of Parliament for the South Dayi constituency in the Volta Region where some members of the separatist movement calling itself, Homeland Study Group Foundation (HSGF) hail from, has faulted government for the rambo style in dealing with the members of the group who have been seized by the national security operatives.
Rockson-Nelson Dafiamekpor who is a lawyer and a legislator is of the view that the government is being too high handed in its reaction towards the group who have clearly declared their intentions to secede from Ghana.
He said in an interview monitored by ModernGahana that government's reaction to what he considers to be a trivial issue, is like using a sledge hammer to kill an ant.
He wants government to engage the group diplomatically to assuage their fears rather than trying to use criminal prosecutions which will not work.
"For me, it appears to be a storm in a teacup that this government is using a sledgehammer to kill an ant. The government should engage them, listen to them and government should be able to disabuse their minds with scholars," the MP said in an interview on Joy Fm.
Some members of the group including its leader Charles Kormi Kudzodzi and an 80 – year- old man who claim the Volta Region was an independent state before it was made to join Ghana in a plebiscite, were picked up by National Security operatives during one of their usual meetings on Sunday in the Volta Region for planning to declare the region an independent one in Ho.
According to the South Dayi legislator, government's resolve to use criminal prosecutions and intimidations to solve the matter will not work.
"You don't use criminal prosecutions to quell a call by a group of people for self-determination. It hasn't happened anywhere globally and I don't think it will work.
"Government's approach to handle the matter is not the best. This cannot be a criminal prosecution. Government should be able to meet them and see how best to handle the matter and not to harm them in their homes and send helicopter to go and bring them to unknown places," he noted.
On Wednesday, May 8, 2019 the Police in collaboration with the 66 Artillery Regiment of the Ghana Armed Forces arrested 81 other members of the group who allegedly planned to demonstrate against the arrest of their leaders.