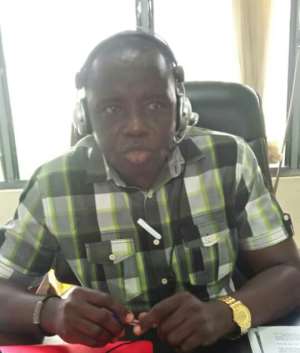 The Municipal Chief Executive of Abuakwa South Municipal Assembly in the Eastern region of Ghana, Hon. Kojo Ofori Safo has vowed to go after all the wee smokers in Asiakwa.
The MCE made it clear in an interview with Modernghana that he is tired of the wee smokers in his constituency and that he had collaborated with Divisional Police Commander in Asiakwa to sanitise the area.
Hon. Ofori indicated that Kyebiman has always been the bedrock of peace and discipline yet it's so sad these 'wee' smokers are infecting the youths of the community with unhealthy lifestyle such as smoking and drug abuse.
However, Hon. Safo promised saying "I will ensure that all the alleged 6 suspects who murdered the Headteacher of Salvation Army Basic School, George Somuah Bosompem case will be apprehended and jailed to set as a deterrent to the upcoming youth in the area."
His call follows four teenage ''wee smokers'' in Eastern Region who attacked and beat a 55year old headteacher, George Somuah Bosompem of Asiakwa Salvation Army Basic School, to death on the 28th April 2019, for attempting to drive away teenage students invading his garden to smoke "wee".