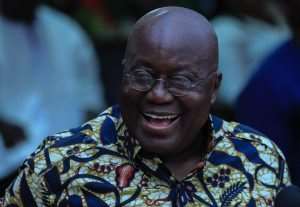 President Nana Akufo-Addo, at a meeting with the leadership of the Association of Independent Churches, Nana Akufo-Addo said despite accusations of his interference in the work of the legislature, he will ensure that the MPs pass the Vigilante and Related Offenses Bill into law.
"…I hear there are some in Parliament who say I am interfering in the work of Parliament and that I should let them go at their own pace, I am not going to allow them to go at their own pace."
"The Ghanaian people want a result on this matter so the extent that my talk will allow that process to happen and that we get a quick result, I am going to continue down that path."
The status of the Vigilantism and Related Offences Bill caused some confusion among members of Parliament's Constitutional, Legal and Parliamentary Affairs Committee last week with the Chairman of the Committee, Ben Abdallah maintaining that the committee was considering the Bill and awaiting inputs from stakeholders.
But the Ranking Member, Inusah Fuseini said nothing had been done about it and was of the view that President Akufo-Addo was out of touch with reality of the Bill.
Inusah Fuseini, who is also the Member of Parliament for Tamale Central, in an interview with Citi News, said although all committee members at the meeting agreed to treat the Bill as urgent, Government through the Attorney General has done nothing to ensure the passage of the Bill.