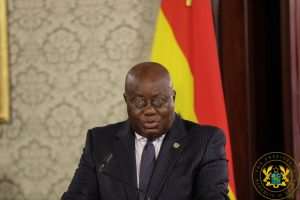 President Akufo-Addo has assented to the Public Holiday Amendment Act 2019 (Act986) on April 16, 2019, according to a statement from the Interior Ministry.
The statement signed by Minister for Interior, Ambrose Dery stated that all holidays are to be recognized by the general public with the awareness that commemorative days would not be observed as holidays.
Below are the recognized public holidays
New Year's Day – 1st January
Constitution Day – 7th January
Good Friday
Easter Monday
Eid-Al-Adha
Eid-Al-Fitr
Workers' Day – 1st May
Founders' Day – 4th August
Kwame Nkrumah Memorial Day – 21st September
Farmers Day – 1st Friday in December
Christmas Day – 25th December
Boxing Day – 26th December
Commemorative Days
African Union Day – 25th May
Republic Day – 1st July
The new law has now makes Republic Day and AU days commemorative holidays instead of public holidays.
August 4 per the law is now to be recognised as Founders' Day and January 7th as Constitution Day.
The Minority in Parliament had kicked against the amendments accusing the government of trying to revise the country's history.
Minority MPs walked out of Parliament to demonstrate their disapproval of the Holidays Amendment Bill.
On March 5 Parliament voted to pass the controversial Bill into law.
"The Holidays Amendment Bill 2018 is duly read for the third time and passed," Speaker of Parliament, Prof. Mike Aaron Ocquaye said at the time.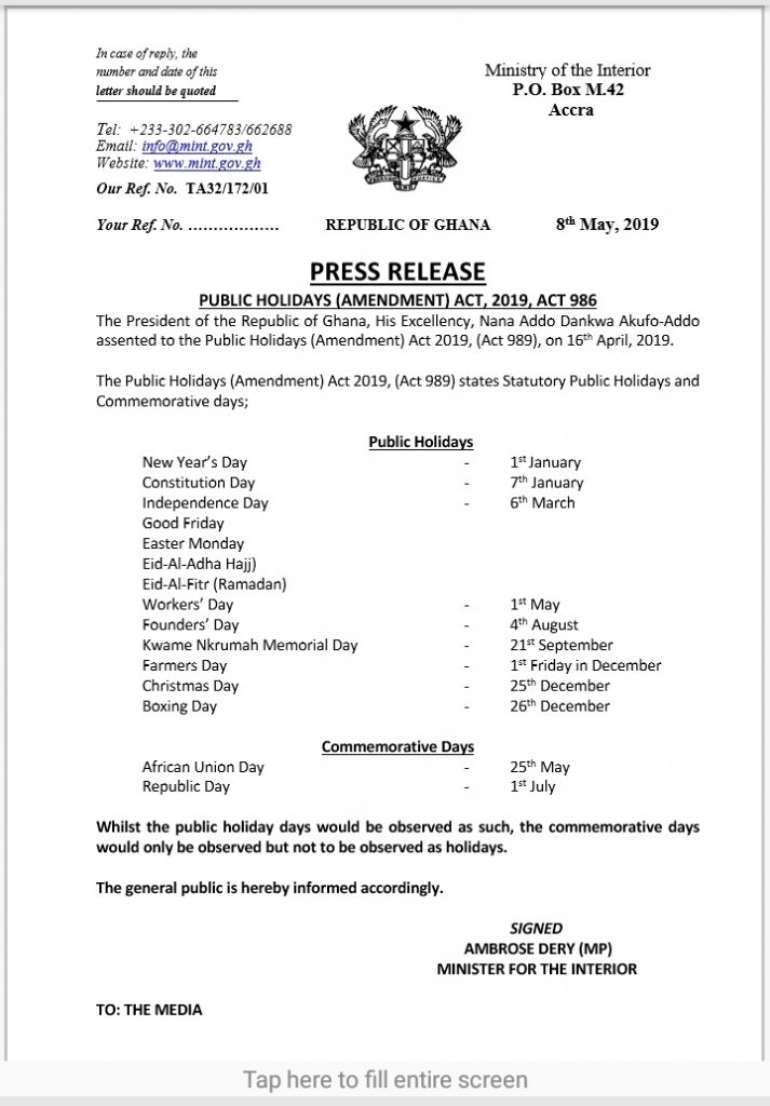 ---citinewsroom