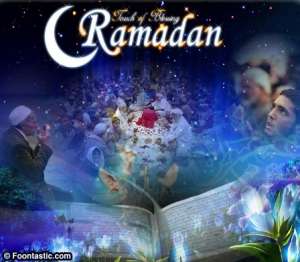 The Holy Month of Ramadan is here with us again. This revered month of spiritual renewal and purification is an important ritual amongst Muslims. This ritual of self-denial and self-restraint from eating and drinking as well as bodily pleasure is a very critical and crucial pillar of Islamic Faith.
As the world and Ghanaian Muslims observe this Holy month, the People's National Convention takes the opportunity to send it's best wishes to all Muslims. May we all derive maximum benefits from our supplications and prayers to Allah during this month in particular and beyond.
It is the wish of the PNC that the holiness of this month and it's spiritual essence will help Ghana in navigating a positive course for its progress to make a meaningful impact in the lives of the masses of Ghana.
Ramadan Mubarak to all Muslims.
Bernard Mornah
National Chairman