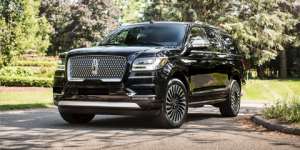 The controversial Luxury Car Tax is beginning to have a toll on the Driver Vehicle and Licensing Authority (DVLA) as a chaotic relationship brew with luxury car users, a DVLA district head has lamented.
Nana Oteatuoso Kokoben II, Manager of the Asante-Bekwai District Office of the DVLA, is asking the government to therefore review the contentious luxuries tax policy for the interest of private sector development.
He told Modernghana, a relaxation of the tax regime in any form from government is urgently needed.
He wants the nomenclature of the tax to be changed to something similar to "Cubic Capacity levy" to help reduce the gross misunderstanding that often results in acrimonious exchanges between car owners and staff of the DVLA.
The Luxury Vehicle Tax is the Akufo-Addo Government's tax apparatus aimed to squeeze more money from a so-called rich class of automobile owners in Ghana.
Under this tax, vehicles with engine capacities of 3.0 – 3.5 litres attract an annual tax of GHC 1,000; those with engine capacities of 3.6 – 4.0 litres pay GHC 1,500 annually. Luxury vehicles with engine capacities of 4.1 litres and above are taxed an annual rate of GHC 2000.
Commercial vehicles are, however, exempted from the luxury vehicle tax even though the definition of "Commercial vehicle" is a rather blurry affair.
Since the tax was imposed, its implementation has been a source of serious conflict between car owners and the DVLA.
According to Nana Oteatuoso Kokoben II, the luxury tax component is bringing untold challenges between the vehicle owners and the DVLA, when it comes to the changes.
In his considered opinion,the government need to take second look at the policy.