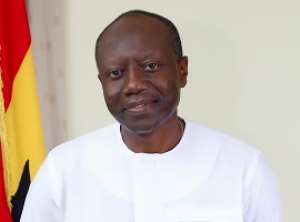 Ghana's total debt stock as a percentage of its Gross Domestic Product (GDP) would reach 62 per cent by the end of this year from 58 per cent last year.
This translates to a 4 per cent growth-one of the slowest increases in recent times.
This is contained in the latest IMF Fiscal Monitor Report released in Washington DC at its recent spring meetings.
The report revealed that the new figure pales in comparison to the 21 per cent increase in debt to GDP ratio from 2017 to 2018.
The report reviewed the economic data of 189 countries and for Ghana, the data could mean that either the government may not be taking on too much debt in 2019 or the Ghanaian economy could be expanding faster than the debts being acquired by the government.
Ghana's total debt stands at approximately GHC173 billion. The Bank of Ghana (BoG) figures pointed that the total debt stock increased from ¢142.6 billion ending December 2017 to 173.2 in December 2018.
At the same time, the Akufo Addo led administration has argued that Ghana's debt situation is not as bad as presented by critics because it has taken up long-dated bonds at a fairly cheaper rate to finance the short term expensive debts that would consequently ease the quantum of nominal debts.
Finance Minister Ken Ofori-Atta, recently talk about some strenuous measures that the Ministry is undertaking to aid the expansion of the economy, especially the government flagship program One-District-One-Factory (1D1F) initiative which would help with the country industrialization drive and boost exports.
The Finance Minister also revealed that government is working to ensure that, these fresh debts are channelled into infrastructure project which would pay for itself.
According to him, it is the current government to try to make good use of the resources of the country, while managing the debts acquired.