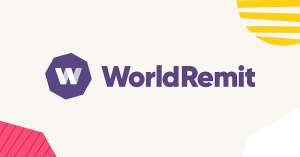 Accra and London, 2 May 2019 – A new survey from leading online international money transfer service WorldRemit reveals how Ghanaians living abroad celebrate their mums on Mother's Day.
WorldRemit money transfers to Ghana during the week of Mother's Day increased by 12% last year, highlighting that Mother's Day is a special time for the diaspora to show their love and appreciation for their mums.
The WorldRemit survey of customers sending money to Ghana revealed:
When asked who they send money to, 60% of those who responded said they send money to their mums in Ghana.
When asked when they last met their mother, 50% of those who responded said they haven't seen them for at least 2 years.
99% of respondents who send money to their mothers celebrate Mother's Day.
75% of those who celebrate Mother's Day so do by sending their mom money.
Of those respondents who send their mom money for Mother's Day, 83% also give their mum a call and 49% also send her a gift.
Last year, the Ghanaian diaspora sent home over $3.8 billion, and Mother's Day is an important time to connect with family by sending money home. To celebrate Mother's Day this year, WorldRemit is offering new customers zero fees on their first transfer if they use the code MDAYWR when making payment.
WorldRemit's app and website make sending money home as easy as sending an instant message. Ghanaians living in over 50 countries, including the USA, the UK and Germany, can send money in a few taps directly from their smartphones, without having to travel and pay expensive fees at a money transfer agent.
For recipients in Ghana, WorldRemit offers a variety of convenient ways to receive money, including mobile money, bank deposit, cash collection at over 2,400 locations across urban and rural areas of Ghana, and mobile airtime top-up.
Pardon Mujakachi, Head of Sub-Saharan Africa at WorldRemit, comments: "Mother's Day is an important time for the 850,000 Ghanaians living abroad to show their mums that they're thinking of them.
"Our online money transfer service makes it easier to send money to your mom this Mother's Day. Customers can make transfers at any time from anywhere with just a few taps on their smartphones. We also deliver notifications to you and your mom when the money has been sent and received to help you stay connected at every stage of the money transfer journey."
For further information on sending money to Kenya with WorldRemit, click here.
About the WorldRemit survey
Responses were collected from a survey of 1092 WorldRemit customers aged 18 - 50 who have sent money to Ghana in the last six months from the UK, USA, Australia, Italy and Germany.
About WorldRemit
WorldRemit is the leading digital money transfer service that makes sending money as easy as sending an instant message. We currently send from 50+ countries to more than 145 receiving destinations, leading the shift to online and mobile money transfers and improving speed and convenience for users. On the sending side WorldRemit is 100% digital. For those receiving money, the company offers a wide range of options including bank deposit, cash collection, mobile airtime top-up and mobile money. Backed by Accel Partners, TCV and Leapfrog – early investors in Facebook, Netflix and Slack – WorldRemit's headquarters are in London, UK with a global presence including offices in the United States, the Philippines, Poland, Colombia, Kenya, and South Africa.
It's easy to use – just open the app or visit the website and send money 24/7 – no more agents. Learn more at worldremit.com.