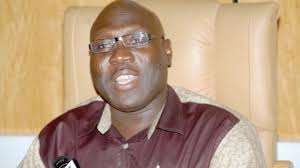 A former Minister of Roads and Highways, Hon Inusah Fuseini has urged residents in Adentan and Madina to cease complains about the architectural design of the newly constructed footbridge but rather see it as a form of exercising to keep themselves fit.
In an interview with Morning show host Akwesi Aboagye on Accra based Neat FM, he disclosed that the architectural design of the footbridge was made during President Agyekum Kuffuor's administration in 2006 and was never reviewed till its completion.
"I don't see anything wrong with the design of the footbridge. This is an opportunity for them to exercise daily," he said.
His comment follows after some residents in Madina and Adentan raised concerns about the footbridge, claiming it takes a lot of time and effort to access it.
The footbridge is currently trending on social media. Whiles some are making a mockery of it, others also believe it is disability friendly and would also reduce the number of lives lost on the road.
Explaining why the design was not reviewed during his term as the Road and Highways Minister in the John Mahama administration, he said they had little time in reviewing the design due to the emergency calls they received from residents over the construction of the footbridge.
Protests
The death of a first-year student of the West African Senior High School (WASS) on the Madina-Adentan Highway by a speeding vehicle in November 2018 caused a violent demonstration by residents in the area.
This led the government to begin the construction of the six footbridges.