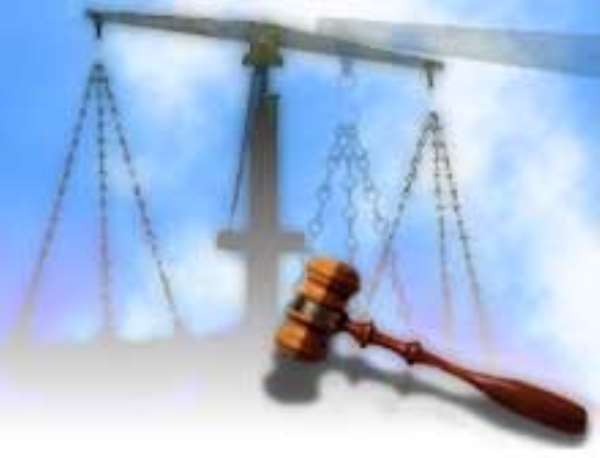 Accra Jan. 2, GNA - Two persons are helping the Police to unravel the mystery surrounding the death of Christoph Mintert, 26, a German, whose body was found in a hotel room in Accra on December 17, 2005. They are Kwabena Manu alias Kobby, a Rastafarian and Christina Jissah, an Ivorian.
A Police source told the GNA that Mintert arrived in the country with a colleague, Jan Pytlik and went on practical attachment with Samatex, a timber firm at Samarabio in the Western Region.
After their attachment the two returned to Accra on December 16, to fly back to Germany and lodged at a hotel (name withheld) in Accra. The Police said Mintert and Pytilk both went to town for food and met Jissah, who Mintert negotiated to have sex with.
While negotiating with Jissah, two Rastafarians namely Manu and one Roland approached Mintert and took him away for 30 minutes and returned to the spot where the lady was still waiting and was said to be "heavily drunk".
The source said the three including the lady escorted Mintert to his hotel room to keep the night but he was found dead the following day. It said a post mortem conducted attributed the cause of death to "Systemic Congestion".
"We have sent contents of his stomach to the Ghana Standard Board to conduct a toxicology examination to determine the next line of action. Meanwhile Roland is yet to be arrested," the source said. Pytlik has since returned to Germany while the body of Mintert is at the Police Hospital Mortuary, Accra.