Rawlings' office downplays Baah's resignation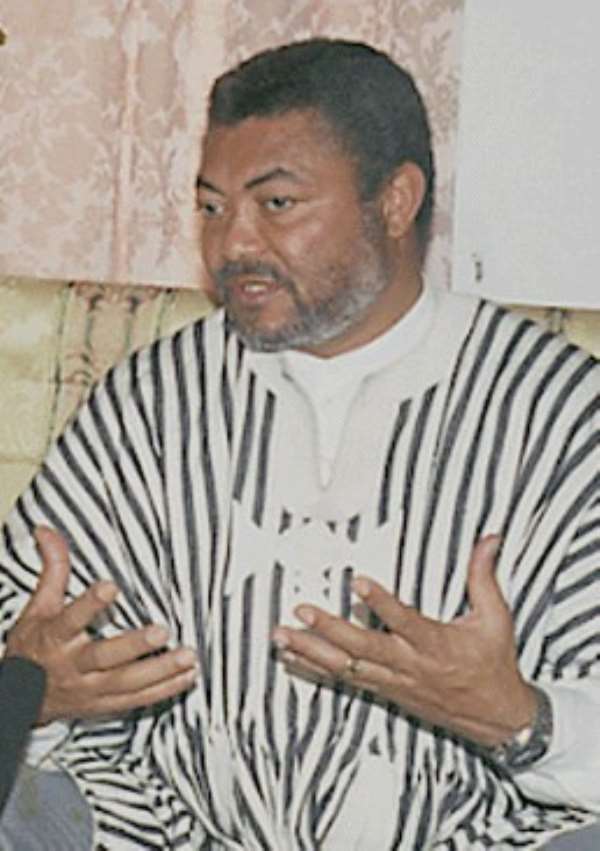 The office of former President Rawlings has downplayed the resignation of yet another leading member from the National Democratic.
Former vice chairman of the party, Kwaku Baah, announced his decision to resign in an interview with JOY NEWS, citing the harassment and intimidation of members who disagree with the party's founder.
His resignation follows that of former women organizer, Frances Assiam, who decided to quit the NDC after she was assaulted at the party's congress in Koforidua.
Mr. Baah told JOY NEWS that what happened at the congress is a clear indication that the former President has hijacked the NDC.
But responding to Mr. Baah's comments, an aide to the former President, Victor Smith, said the former vice chairman's resignation will not affect the NDC in any way.
He also rejected the accusation that the former president has hijacked the party.
"Those are Kwaku Baah's views but don't forget that he belongs to the Obed's side of this whole thing. And what we are fighting against was to try and refocus the party and to cut factionalism in the party, where certain key personalities were trying to hijack the party and some of these personalities were working with the government and the national security to work against the interest of the NDC for future elections. So in seeing all these indications we decided that we cut them off. I mean we were very determined into rescuing our party", he said.