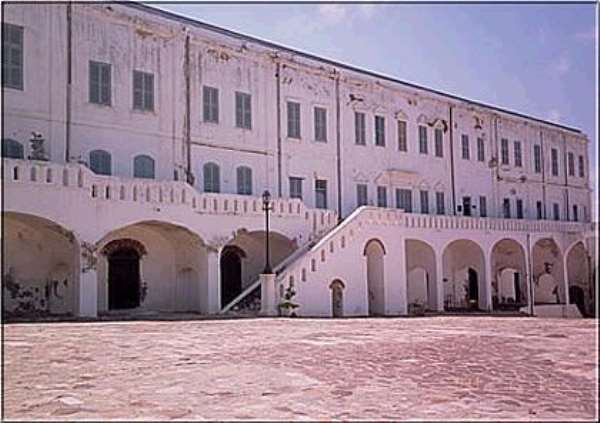 Opposition MPs in Ghana have stormed out of a parliamentary debate on whether to take out a $30m loan to build a new presidential palace. MPs from President John Kufuor's New Patriotic Party voted unanimously in favour of taking the loan from India.
They argue that the president should not be based in Osu Castle - where slaves used to be kept.
The opposition National Democratic Congress says the money would be better spent elsewhere.
Deputy Minister of Tourism Stephen Asamoah-Boateng says Osu Castle should be kept as historical monument, as it is not suitable for government.
"All the presidential staffers do not fit into the castle... and I for one don't agree with using a slave castle as a seat of government," he said.
But deputy minority leader Doe Adjaho says there are other national priorities like tackling Guinea Worm or building offices for institutions with more pressing needs.
"Parliament, for example, now does not have offices; look at the courts where we require our judges to do their work... The whole process lacks transparency."
The loan is half of $60m from the Indian government - the rest is to be used to supply electricity to rural areas.