Businesses, Churches, Philanthropists Must Adopt Health Funding As Their Duty — Dr Da Costa Aboagye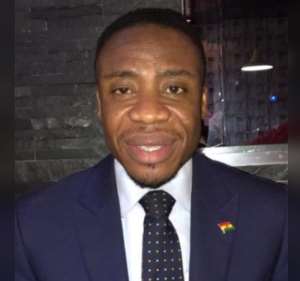 Renowned Public Health Consultant and Lecturer at the University of West London, Dr Da Costa Aboagye has called on businessmen/women, philanthropists and churches to support preventive healthcare in Ghana.
In an exclusive interview with MyNewsGh.com, Dr Aboagye said investment in preventive health was more prudent as the nation's healthy habits continued to evolve
According to him, over the years, government universal funding programmes like the NHIS have helped the citizenry in curative treatments. But as much is expected from government and other agencies to fund preventive health and health promotion to achieving Goal 3 of the Sustainable Development Goals, it is crucial for the health services to start approaching businessmen/women, philanthropists and churches in Ghana for support. This is because investment in preventive health is more prudent as our nutritive habits.
Dr Aboagye noted that in developed countries, it is easy for the wealthy, businessmen/women and charities like churches to fund health prevention activities than it is in Ghana.
"We as a country need to be eager to invest heavily in education and preventive health care for the prevention of non-communicable diseases due to lifestyle choices. Diseases such as hypertension, diabetes, high blood pressure, high cholesterol, cancer and obesity are on the rise. These diseases are preventable and needs massive investments for more to be done by Health Services in Ghana. The double burden of communicable and non-communicable diseases raises a more fundamental question about sustainable health care financing," The national health insurance finance expert asserted.
"Our healthcare system will improve immensely with heavy investments in preventive healthcare ". He noted.
Dr Aboagye further observed that to create a healthy society and bridge health funding gaps, it is important for businessmen, philanthropists and churches in Ghana to realise their moral obligations to give funds generously like Bill Gates and others are doing.
"If philanthropists from developed countries are donating to Ghana to support our healthcare delivery, why can our numerous Ghanaian millionaires, churches and philanthropists do same", He quizzed.
Dr Aboagye called on the health services in Ghana especially officials responsible for health promotion to identify and approach Ghanaian millionaires, businessmen, churches and philanthropists to support in preventive care.