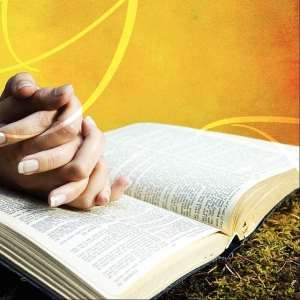 "But you are not like that, for you have been chosen by God himself--you are priests of the King, you are holy and pure, you are God's very own--all this so that you may show to others how God called you out of the darkness into his wonderful light. Once you were less than nothing; now you are God's own. Once you knew very little of God's kindness; now your very lives have been changed by it". [1 Peter 2:9-10]
Living Bible
Glory to God for making us experience life again. He deserves our praise and worship, Hallelujah.
In today's word, Apostle Peter is charging us to do that which God has called us for.
God has called us from the world of darkness into His kingdom of light as royals and wonderful people.
That we may spread His word in order for all to know Him.
God took us from the miry clay to follow His will not to pursue personal gains.
God has transformed our lives from a state of hopelessness, pain, sorrow, bitterness, unsound mind into hope, joy, love and faith in Him.
And our duty is to spread God's transformational Word of truth to the world.
We have to follow that which God has called us for than pursue personal gains that may ruin our lives.
Be far from the pleasures of the world.
We ought to follow God's will or purpose for His own glory.
God bless you.
Prayer
Lord Jesus, you're my everything. Guide me every now and then to do your will, Hallelujah!
✍Rev EZ
Connect me via www.facebook.com/zorebenezer or
Follow me on https://m.facebook.com/TheWordDigest to subscribe to the page.
#WordDigest2019