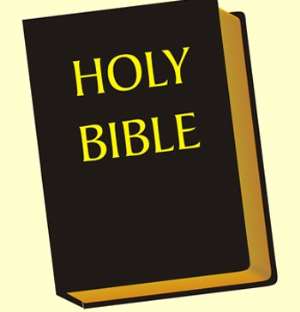 Colossians 3:16 "Let the word of Christ dwell in you richly in all wisdom; teaching and admonishing one another in psalms and hymns and spiritual songs, singing with grace in your hearts to the Lord"
As children of God, our major responsibility to the kingdom of God is to imbibe God's word into our hearts.
When the Word of God is imbibed into our spirits, it teaches us how we ought to live our lives.
The same word imbibed into our hearts is converted into spiritual songs that edify us to worship and praise His name for the goodness of life.
When we are into God's word regularly and practically, it gives us a platform to teach others the Word.
To be able to impart God's word to others, we ought to imbibe His Word into our hearts daily and live by it.
God bless you.
Prayer
O God, thank you for today's word. I am alive because of your word. Holy Spirit, help me live according to your word and will in the name of Christ Jesus, Amen.
✍️REZ
Whatsapp me on: +233246646694 for a daily message.
Follow me on www.facebook.com/zorebenezer or
Twitter @zorebenezer
#MRCI
#WordDigest2020
#Inspiringthegeneration