Dark horse joins NPP Gen Secretary race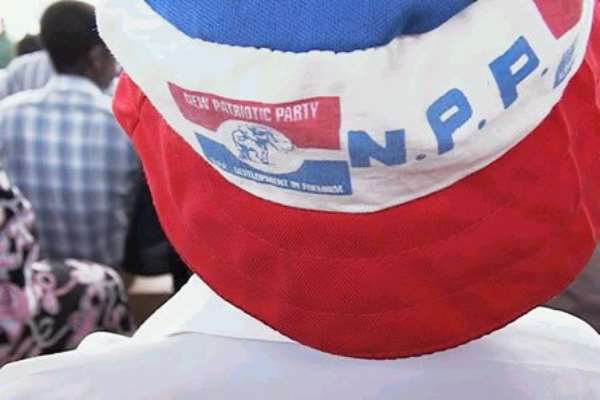 OVER the last three weeks, checks made by The Statesman suggest that Nana Ohene Ntow, Government Spokesperson on Finance, is clearly in pole position to become the next General Secretary of the ruling New Patriotic Party. He has covered more road miles, pressed more flesh and apparently convinced more people – high and low – about his fitness for that job.
But, just as he thought he had figured out all his rivals for the position, a dark horse with, perhaps, the greatest potential to cause an upset has emerged. His name is Mustapha Abdul-Hamid, the current National Youth Organiser of the Party.
At the close of last Friday, six people had filed their names to contest for Information Minister Dan Botwe's former job. Nana Ohene-Ntow, Kwadwo Afari, Abeiku Dickson, Kojo Smith, Mustapha Abdul-Hamid, and Andy Appiah-Kubi. Besides Hamid, the rest had declared their candidature much earlier and have actually been campaigning, exchanging harsh words, whenever the opportunity arises. But Hamid remains unperturbed by his woefully late start. He told The Statesman: "The rest of them, perhaps with the exception of Kwadwo Afari, needed to make themselves known. But my popularity amongst the rank and file was not in doubt."
That popularity may certainly not be in doubt, but has he the time to travel the country to communicate his vision to the delegates at this late stage? "I still have about a month to cover some ground. But, there are other means to get ones' message across. The NPP is a party with a long memory whose delegates are ever ready to remember and reward hard and dedicated work."
Hamid avers that as National Youth Organiser, he has worked for the party in all 230 constituencies. He has been actively involved in planning and executing the party's political campaigns. "I need no introduction. I only had to continue to do my work and to declare my intention at the right time.
"Besides, when the rest of them began to campaign, constituency elections had not been held; so who were they talking to and for what effect? I am very much in control and I am the man to beat," Hamid says with little modesty.
He says of his plusses: "The General Secretary is the face of the party. Who the General Secretary is mirrors the image of the party; I am youthful, vibrant and combative and these are key to any party that claims to be a functioning machine."
Hamid further argues that if the Party is presented as youthful, it will showcase it as a party of the future. He asserts that "a vibrant party is a party that is alive and kicking." And "only a combative party can keep the opposition at bay" and even venture into its territories. "And that is exactly what I intend to get the party to do when I become General Secretary."
According to this paper's own investigations, Hamid could spring a surprise. Some party insiders we spoke to said they believe he brings both youth and ethnic dimension to the race, which cannot be ignored. Being the only candidate of northern extraction and with his extensive contacts in the north, he could get the three northern regions behind him. And if he were to make significant gains in any three other regions, Hamid could give the favourite, Ohene Ntow, a good run for his money.
Party insiders The Statesman spoke to narrowed the race for General Secretaryship to one among Nana Ohene-Ntow, an Akuapim, Mustapha Abdul-Hamid, a Gonja, and Abeiku Dickson, a Fante.
Those aspiring for the presidential ticket are watching keenly the race to fill executive positions. The ethnic backgrounds, as well as the work rate and companies kept by the candidates for the 17 December Congress are being analysed with 2007 and 2008 clearly in mind. With the Chiarmanship likely to go to an Akan, having some form of ethnic mix at the positions of Treasurer, Organiser and General Secretary may be healthy.
But another source said, the NPP should always be guided by competence and merit.