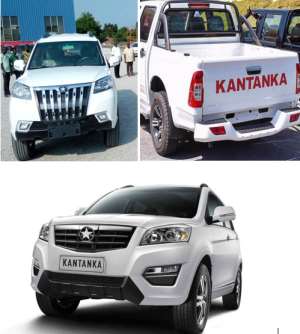 How would you feel, if you were a national of Japan, South-Korea or Germany? The answer would most probably be "proud". This reminds me of Abraham Maslow's hierarchy of needs. How can we Ghanaians achieve a global esteem like that of Japan and South-Korea, if we do not lay a solid foundation today? It is often said that Rome was not built in a day but we Ghanaians want to have Rome overnight while being irresponsible, corrupt and non-problem solving individuals. We can learn from the Koreans.
According to the Cambridge Dictionary, creativity means the ability to produce original and unusual ideas, or to make something new or imaginative (It could be a consumable product, a new device, a machine or a craft work) which was non-existing before and Innovations can simply be explained as new methods, new ideas or designs or continuous improvements.
In early 2000s, there were many mini-vans and buses for commuter traffic which were imported from Korea to Ghana. The quality of those vans and buses was laid bare by the scorching heat. At the moment Ghana is patronizing high quality Korean vehicles. This means that continuous innovation improves substandard works. Now, Korean cars are everywhere in the world. Among the many things that are produced in South Korea, their national identity, globally, is famously attached to their car production.
Supporting creativity in Ghana will not only improve our lives but also improve our national image on the global stage. Creativity must not be the problem of the government but the problem of all Ghanaian citizens. However, it must be the priority of the government to support and reward creative individuals such as Apostle Kwadwo Sarfo.
Apostle Kwadwo Sarfo with his Kantanka Automobiles has for years been calling for the support of the government and individuals so as to expand his production and create more job opportunities for the citizenry. How much support he has obtained so far can well be guesstimated than be told. There are many other creative individuals who need to be supported as we seek to compete globally.
We should also do more to promote made in Ghana on the global markets. How many people in Europe and America for example, know that some cars are being manufactured in Ghana? As much as we love and enjoy everything foreign, we need to also patronize national products and market them on the various worldwide media such as the BBC, DSTV and the internet.
By Charles Addai, Finland.