Eastern Region: Suhum MCE Rallies Support For Ghana Post GPS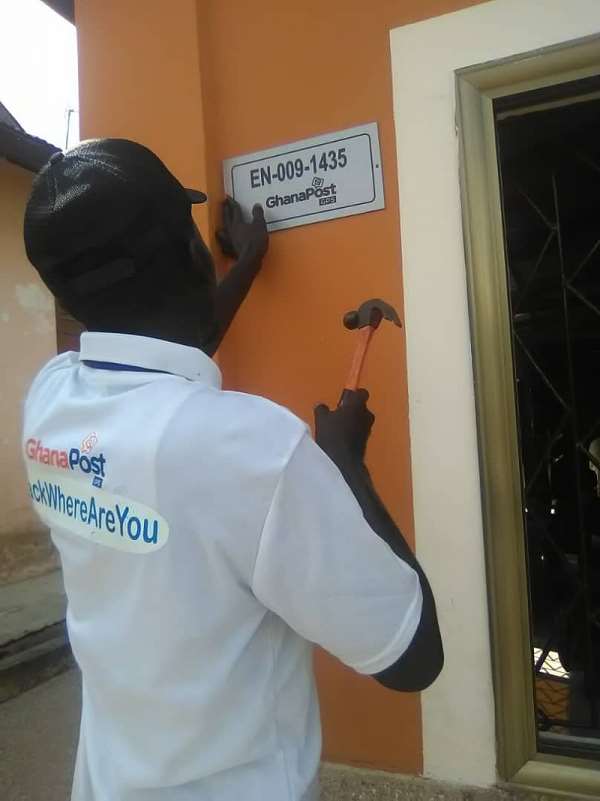 The Municipal Chief Executive (MCE) of Suhum in the Eastern region, Hon. Margaret Darko Darkwa, has thrown her support behind the Ghana Digital Address system, Ghana Post GPS urging all residents and communities under her jurisdiction to open their doors to welcome Ghana Post Staff as they move around.
Some staff of Ghana Post are currently tagging properties and generating digital addresses in the Suhum Municipality.
"The Ghana Post GPS digital address is a very brilliant excercise and I assure you of my full support since this project will help to easily locate people and further help security agencies fight against crime. Criminals can easily be traced based on intelligence the digital addresses offer," Hon. Margaret Darko Darkwa emphasized.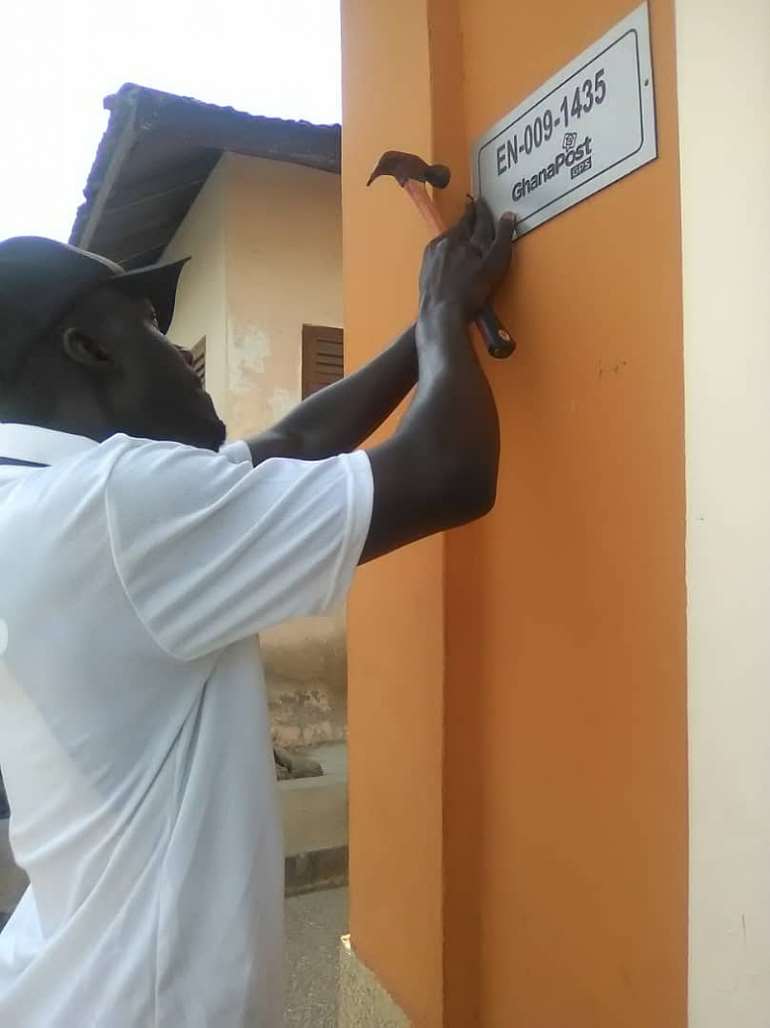 It is against this background that the Suhum MCE gave a special welcome to GhanaPost staff when they arrived last week.
She warmly welcomed Ghana post staff with tagging agents, logistics and support
Hon. Margaret Darko Darkwa further tasked all Assembly Members to get actively involved in the tagging exercise and also facilitate the tagging of the various assemblies.
Digital addresses being a requirement for the ongoing national identification exercise, all are encouraged to get a digital address through the ghanapostgps app.