Suhum residents screened for eye problems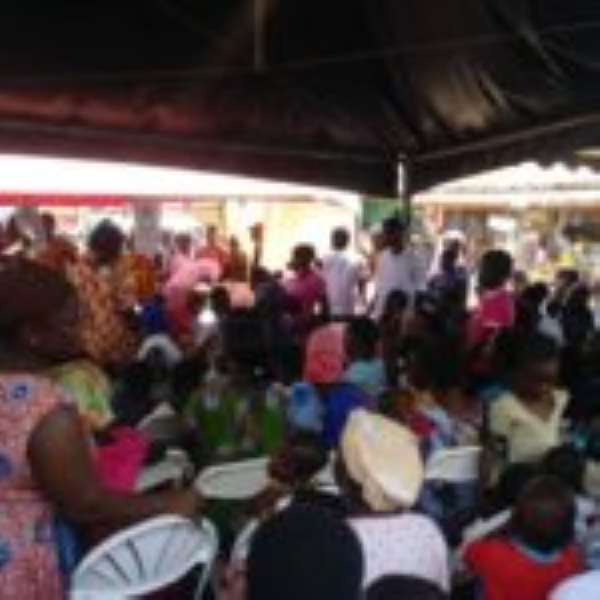 As part of activities marking this year's celebration of the Suhum Odwira Festival, the Suhum New Patriotic Party (NPP) Youth Wing, in collaboration with Loyal Ladies and the Member of Parliament (MP) for Suhum Constituency, treated residents to free eye screening.
About thousand pieces of medicated lenses were distributed to residents who were screened and found to have various eye challenges.
The residents further benefited from the renewal of their National Health Insurance cards, particularly, for those whose had expired but could not raise money to have them renewed, whilst about five thousand people on the National Health Insurance Scheme, specifically those below the ages of 18 and 70 years, were registered for free.
Speaking to the Eastern File on the sidelines shortly after the well-attended eye screening, the MP for the area, Mr. Frederick Opare Ansah, stressed that the sight of an individual must not be treated with disrespect.
To him, the eye, like any other organ of the body, is very important and must be well taken care of, but, many a time, lack of money and other socio-economic constraints have made many people lose their sight.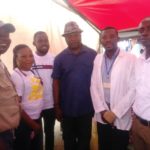 From this backdrop, he decided to collaborate with the above-mentioned bodies to organise the exercise, particularly when many people would come back home to celebrate the festival.
According to him, this is not the first time he is organising such an exercise as a parliamentarian, and would continue to and collaborate with any person or group of people who have the individual and collective development of the area.
He affirmed that their primary concern in organising the free eye screening at the lorry station is to enable residents, especially drivers, to have their eyesight checked, since they hold the lives of Ghanaians in their day-to-day activities.
Participants who spoke to the Eastern File in a random interview expressed profound gratitude to the MP and his team, since, but for them, they were likely to lose their sight, since they don't have money.