AASU Hails The Election Of Ms Sahle-Work Zewde As The New President Of Ethiopia & Commends The Parliament Of Ethiopia For The Bold Decision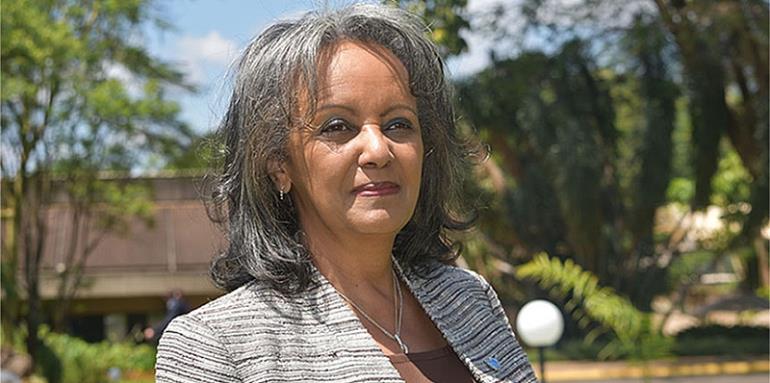 The All-Africa Students Union congratulates Ms Sahle-Work Zewde on her election as the first female President of the Federal Democratic Republic of Ethiopia.
In recent times, Ethiopia has been in the spotlight for the right reasons. Indeed, Ethiopia under the leadership of Prime Minister Abiy Ahmed has officially ended over two decades of hostilities with its longtime rival and neighbor, Eritrea; and a week after the Prime Minister appointed 50% women in his cabinet; the country's parliament took another step toward gender parity by electing the Country's first female president.
These are certainly bold and historic steps worthy of emulation by other African countries and the world at large. Although, women constitute more than half of the world population; they have been and are still marginalized as far as decision making is concerned.
The All-Africa Students Union (AASU), therefore, highly welcomes the election of Ms Sahle-Work Zewde as the new President of Ethiopia. AASU hopes that this election will be another cause to deepen the role of women as decision-makers in public life in the Federal Democratic Republic of Ethiopia. We believe that Ms Zewde, who has an incalculable wealth of experience as Ambassador of Ethiopia in to countries and the United Nation's Secretary General Representative in various capacities, will continue to be a torch bearer in the struggle(s) to reinforce the role of women.
AASU also wishes to use this opportunity to call on other African Governments not spare any effort at removing all impediments to the total participation of women in decision making at various policy levels - a pre-requisite for the rapid and sustained development of Africa.
Once again Congratulations! Madam President!!
All for gender parity!
Signed:
Peter Kwasi KODJIE
Secretary General
All Africa Students Union (AASU)