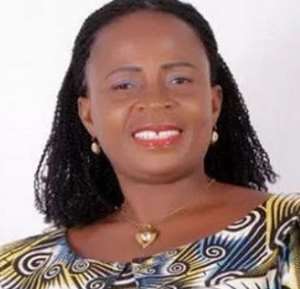 Mrs Comfort Doyoe Cudjoe Ghansah, the Member of Parliament (MP) for Ada has inaugurated a pipe-borne water for Terkpekope community at Ada in the Greater Accra Region.
she said: 'This is the time for leaders in the country to walk their talks by providing the urgent needs of the people, hence, this gesture of the provision of the pipe-borne water,' and urged the community to properly manage the facility to prolong its lifespan.
The project, she explained was funded from her resources to assuage the serious water problem confronting the people.
Numo Dugbatey Bafloe, the Chief of Terkpekope said the extension of the pipe-borne water to the community by the MP was a great relief to them because they had to journey almost 4.5 kilometres to Angor River to draw water for domestic purposes.
He expressed gratitude to Mrs Ghansah for the gesture and appealed for some other social amenities such as; clinic and school blocks in the area.