UBA Targets 10,000 Students For 2018 National Essay Competition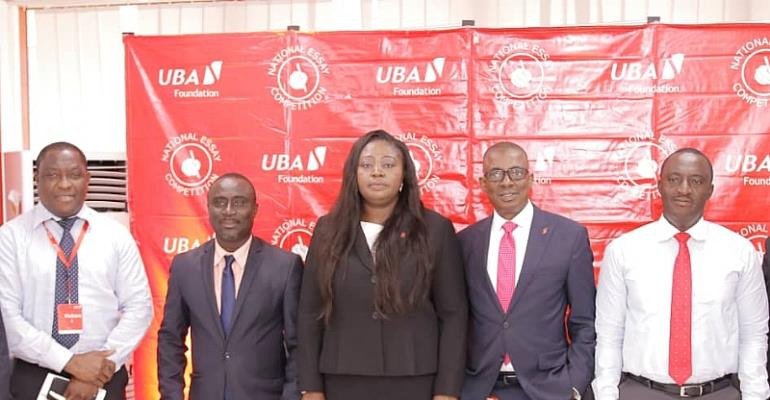 Over 10,000 students from the Senior High Schools (SHSs) across the country are expected to participate in the 5th National Essay Competition to win educational grants to any African university of their choice organized by UBA Foundation, the Corporate Social Responsibility (CSR) arm of the United Bank for Africa (UBA) Plc.
The first winner will receive a prize of US$5000, the second winner will take home US$3,500 and US$2000 for the third winner as tuition fees.
Last year's overall winner was Jason Ghansah of PRESEC and two other girls from Wesley Girls who won the second and third position are currently pursuing their tertiary education.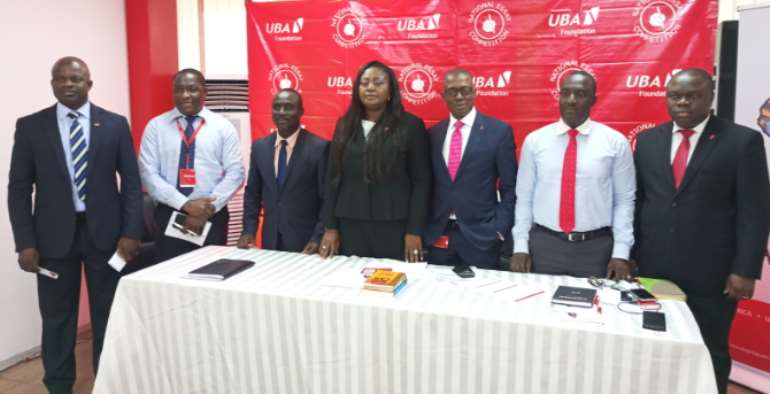 Entries for this year's edition begin on Wednesday, October 10 and will close on Thursday, November 8.
Applicants are required to submit handwritten essays of not more than 750 words to any UBA Ghana branch or to the head office, Heritage Tower in Accra, on the topic: "Law Enforcement: a responsibility for all, Discuss."
The competition, which is a follow up on the Foundation's Read Africa initiative, provides a competitive platform to develop the intellectual and writing abilities of Senior High School students.
The competition has been held annually since 2014 with students challenged to write on different engaging topics to test their writing and cognitive skills.
Speaking at the launch ceremony, the Chief Executive Officer (CEO) of UBA Ghana, Mrs. Abiola Bawuah said even though the 10,000 student target was missed last year, they are optimistic this year's participation will close the gap to get more students involved in this brainstorming exercise.
She indicated that the National Essay Competition (NEC) provides a competitive platform to develop the intellectual and writing abilities of Senior High School students in Ghana.
Mrs. Bawuah added that the National Essay Competition in Ghana has produced a total of 12 winners, some of whom are studying in various universities in Ghana.
"At UBA, we focus our energies on education initiatives. This is the 5th year since we started supplying literature books written by African writers to a number of SHSs across the country to help improve on both their writing and reading skills," she intimated.
According to her, they look at ways of contributing to their immediate community, supporting government, parents and students to improve education in Ghana.
Mrs. Bawuah added that their target is to improve the communities through reading and writing.
Augustus Owusu-Agyemfra, speaking on behalf of the Director of Secondary Education Division of the Ghana Education Service (GES), noted that the chosen topic for this year's competition is very appropriate at a time where lawlessness has become a topical issue.
He posited that the quest to enforce the law must be a responsibility of the citizenry because lawlessness exists in our schools, markets and work places.
Mr. Owusu-Agyemfra commended UBA for the novelty aimed at building the next generational leaders to better articulate ideas.
He opined that reading helps people understand the culture of other people and ways of life we must not lead ourselves into.
"Encouraging students to read is one of such areas. Generally students who read are able to improve their vocabulary, improves their communication skills and develop the mind," he stated.
According to him, the Service will make the information on this year's National Essay Competition available to all SHSs using its various channels of communication including social media.
"This, we hope, will encourage many more students to participate in this year's competition than ever before. We pledge our fullest support for this programme," Mr. Owusu-Agyemfra emphasized.