Zabzugu MP connects 10 communities to national power grid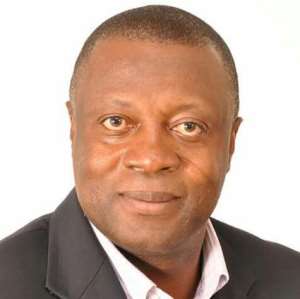 The Member of Parliament (MP)for Zabzugu, Hon Alhassan Umar Abaako, has connected ten communities to the national grid in the Northern region.
Residents in the ten beneficial communities expressed gratitude to the MP for the gesture after their communities were connected onto the national electric grid.
The MP is embarking on a massive electrification project to get more communities and schools without electricity connected to the national grid.
Speaking to the media, some elated residents said economic activities will improve in the beneficiary communities.
Mma Zuwera, a resident in one of the communities said the women are the happiest as they will no longer have to walk long distances to the grinding mill.
"We are so grateful to Mr. Abaako. He is one in a million. MPs have come and gone, but Mr Abaako stands tall amongst all. We the women here will be the most beneficiaries because we used to trek long distances to grind our maize for food, but now it's going to be a thing of the past. We can have enough time to do other things and not thinking of going far to look for grinding mill."she noted
Another resident said they can now as well be abreast with happenings around the world as they can watch television in the comfort of their rooms.
"We are happy that the MP has extended electricity to us, we now feel like Ghanaians. I now sit in my room and watch TV and also know what is happening around the world. We pray to God for protection and guidance to Mr Abaako so that he will continue to be our MP for a long time for more developments to reach us the rural dwellers."
Some schools have also benefited from the project, and according to the teachers, it will boost teaching and learning.
The head teacher for Chakpulgu Primary School in an interview said teachers who often reject postings to such schools due to lack of electricity will now accept postings.
"Teachers can now stay back in the community to teach and academic performance would improve. We were teaching ICT sometimes by drawing the computer on the board and the children have not seen mouse before. ICT can best be taught with electricity and we have it so teaching of ICT will improve. We thank the MP for the good thought. We will only appeal to him for computers and other teaching and learning materials that will enhance our work."
Some elated pupils at Nuria Junior High school also thanked Zabzugu MP
"We are so happy that we now have electricity, we can now go for prep in the evenings and study. Our teachers when they are teaching us ICT we don't understand because they draw it on the board for us, but now we can also enjoy the teaching of the subject."
"My mother always asked me to bring the lantern for her and at the same time I want to study so now that there is electricity, I can now study very well. I want to be a lawyer so I need to study hard. We thank the MP for the good works he is doing, God bless him."
The Member of Parliament for the area, Alhassan Umar, thanked the people for confidence they have reposed in him and urged them to make good use of the electricity.
"I feel satisfied as a servant of the people that as an MP in opposition, I have been able to bring development to my people. I feel happy that my campaign promises have been fulfilled and the people know that what I was saying during my campaign, I wasn't lying. I want to encourage them to take advantage of the opportunity to establish small businesses with the coming of the electricity so that they can sustain their families."
Mr Umar promised to always be a leader who will serve his people, saying he will lobby for more development projects for the constituency.
"I am the type who is ready and willing to serve my people rather than to be served. I will do anything that my share of the common fund can do just to bring development to the people, and will also lobby for more development."
Some of the beneficiary communities include Chakpulgu, Lahanjeli new town, Lahanjeli cashew area, Nachimbiya new tow, Lahanjeli Sankopa area and Chakpulgu Baaduli.
Some of the beneficiary schools also include Nuria JHS and Chakpulgu primary school.